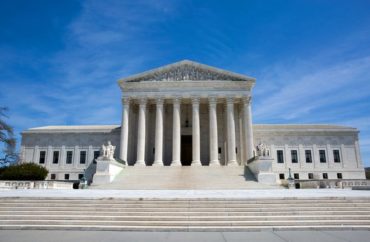 Keep your eyes on Carson, Gillis, and Nelson v. Hasson
School choice, the idea that educational funding should follow students rather than school districts, has rapidly gained momentum over the last few years. In 2021 alone, multiple states such as Ohio, Kentucky, New Hampshire, and Florida have significantly expanded their school choice programs despite opposition from teachers unions and other public school groups.
Increasingly, many parents and other taxpayers have become dissatisfied with local public schools. COVID-19, religious liberty, and critical race theory are all issues that have led to increased calls for school choice.
COVID-19 has contributed to the increasing popularity of school choice. As many school districts failed to return to in-person classes last year, many parents saw that public schools no longer work for their families. Neal McCluskey, director of the Cato Institute's Center for Education Freedom, believes these changes will be long-lasting, stating in a phone interview with The College Fix that "I don't think we'll forget the COVID experience that quickly."
Religious liberty advocates have also seen victories in the education law, and they have reached the "last frontier" of their fight to ensure equal treatment of religious schools in state school-choice programs, according to Institute for Justice attorney David Hodges. Hodges was a part of the team that litigated Espinoza v. Montana, a landmark 2020 Supreme Court case which said that states cannot discriminate against religious schools in school-choice programs.
In a phone interview with The College Fix, Hodges discussed the case of Carson, Gillis, and Nelson v. Hasson, which the Supreme Court will hear in its 2021-22 term. The case will decide if states can discriminate based on religious use rather than status, which Espinoza applied the First Amendment to.
According to Hodges, a ruling against the plaintiffs in this case would mean that states could single out schools that actively teach religious values as part of their curriculum. He said, "Maine is saying with their program that they can decide that students can go to one type of religious school, but not other types of religious schools."
While religious liberty advocates have seen victories for school choice in state legislatures and courts, the issue has not been completely resolved.
School choice could help with critical race theory 
School choice has also become more popular among many families who oppose the ideas of critical race theory which have become increasingly prominent in American classrooms. Areas as different as Loudon County, Virginia, and Iowa have seen massive conflict as teachers blatantly promote what critics charge are Marxist ideas in their classrooms.
McCluskey believes many of these issues can be resolved through allowing parents to educate their children according to their own values.
McCluskey proposed that individual choice allows conflicts to be avoided by making public education less of a zero-sum game. He noted that fully funding all types of schools, including religious ones, has been used as a way of dissolving tension between different religious groups in places such as Canada and Europe. In those places, he said, "We see school choice as much more the norm."
Ray Domanico, a senior fellow at the Manhattan Institute, echoed McCluskey in an email.
"School choice and educational pluralism, under which schools vary in their cultures and curriculum within broad state guidelines meant to assure high levels of instruction, may be the best way to diffuse some of the current conflict over these issues, but only if states do not limit them to existing schools," Domanico told The College Fix. "Conflicts over [critical race theory] have emerged in private and religious schools as well as public schools and public charter schools.  If parents are to be given real choices, their states must not constrain the supply of good schools responsive to parental preferences."
With multiple victories in the past few years alone, school-choice activists have successfully enacted policy changes and altered public perception of the issue. School choice looks likely to continue its march in many states, so long as the Supreme Court continues to deepen the freedom first won with Espinoza.
MORE: The ghost of James G. Blaine won't stop school choice
IMAGE: Steven Frame / Shutterstock
Like The College Fix on Facebook / Follow us on Twitter