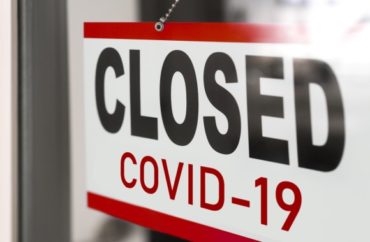 Right now, the coronavirus is looming larger
For Gen Xers, September 11 has dominated much of our adult lives.
First, there was the day itself, with the unimaginable images flashing on our TV and computer screens, and the crazy range of emotions these inspired – from sorrow to love to rage at roughly the speed of a toddler's mood swings.
Then there was the rampant speculation, the speechmaking, and the run-up to war. Then another war on top of that, the failure to find weapons of mass destruction in sufficient quantity, the anti-Iraq war movement, the Congressional Democratic majority that ushered in, the nation's first African-American president that Iraq fatigue and the home loan crisis made possible.
George W. Bush had been elected promising a humble foreign policy. That was bombed to ashes, first in New York and Virginia and then in half a dozen conflicts in the greater Middle East over the ensuing decades. President Joe Biden has just ended America's longest war, handing us a humbled foreign policy, perhaps.
My point is that September 11 loomed large, for a long time. Right now, it seems COVID is looming larger.
September 11 upset international travel and created a kabuki theater of airport screening. COVID shut travel down almost entirely for a while there, has turned airports and planes into mask central, and created so many inconveniences that foreign exchange students are practically an endangered species.
American government's response to September 11 threatened the liberties of some through profiling; gave the government the ability to cast a larger, liberty encroaching net with the PATRIOT Act; and turned a military base in Cuba into a major detention center and cause celebre.
In response to COVID, government that had undertaken the War on Terror said "hold my beer" and shut down a large part of the economy, issued mask mandates, shelter-in-place orders, and gathering restrictions, and is following on with more mask mandates, vaccine mandates, with likely "vaccine passports" to follow.
Colleges are following in government's footsteps with masking, vaccine requirements (sometimes for people who never even set foot on campus), and so much more.
September 11's War on Terror follow-on cost a lot of lives and money. Researchers at Brown University estimate the butcher's bill at 900,000 deaths and a cost of $8 trillion. COVID has killed and cost far more than that. The World Health Organization has the worldwide total deaths at 4.6 million. Worldwide government debt-financed spending on COVID just for 2020, came in at $12 trillion, according to Reuters.
The one bright spot, if we can call it that, may be in the duration. The War on Terror lasted 20 years and might finally be over, though hard to say. The congressional authorization is still there for some president to use. In comparison, COVID has seriously overshadowed about a year and a half of our lives thus far.
Unless variants prove truly ingenious, a combination of natural immunity from infections, vaccinations, and a better working knowledge of the virus are likely to allow COVID to transition from pandemic to endemic any day now, though that likely won't be recognized by the Centers for Disease Control and Prevention until well after the fact.
The projected end to all this nonsense late this year or early next is why I'm a little bit optimistic COVID won't be this generation's September 11. It will likely be remembered more as a horrible pestilence that most people eventually recovered from, a la the Spanish Flu, rather than as what happens after someone murders an Austrian prince or bombs an American city.
MORE: What September 11 changed for the kids these days
IMAGE: Maridav.Shutterstock
Like The College Fix on Facebook / Follow us on Twitter