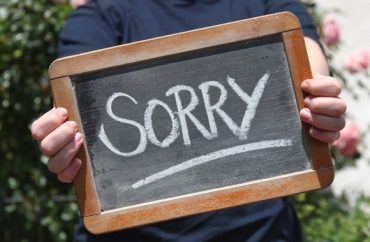 After one of the most prominent alumni donors of William & Mary Law School gave a speech recently that upset students — including remarks that reportedly disparaged Colin Kaepernick and supported Brett Kavanaugh — campus leaders apologized and launched a diversity and inclusion task force.
The speech was given in late October by James McGlothlin (pictured below) as part of the McGlothlin Leadership Forum at the Virginia-based law school. He is a very wealthy businessman who earned his bachelor's and law degrees from William & Mary in the 1960s and is a longtime supporter of his alma mater.
There is no recording of the speech, but there is plenty of hearsay floating about regarding what upset some students in the audience.
According to the campus newspaper, The Flat Hat, one student said he heard McGlothlin's remarks allegedly included "disparaging children from single-family homes, victims of police shootings and activist[s] and former NFL-athlete Colin Kaepernick."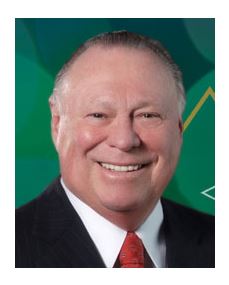 And a tipster told Above The Law that McGlothlin "touched on how immigrants were changing the values of this country, how leaders come from 2 parent households, how certain Americans wouldn't be shot by the police if they were respectful, how Kavanaugh was wronged and the list goes on."
The comments were construed as disrespectful to minorities, according to reports.
What's more, at issue is not only the contents of McGlothlin's speech, but also that students were asked to remain calm and gracious during the forum named after its benefactor, and some students were even asked to stand in respect at the end of the speech, according to accounts of the event. There is some discrepancy over whether some students were also asked to clap.
Some students became very upset over the whole affair. A private Facebook group was created to bemoan McGlothlin's comments. Administrators of the page declined interview requests from The College Fix.
Meanwhile, in the week after the forum, "Law School leadership held two town halls with more than 100 students to listen to their concerns, met with student leaders from Law School affinity groups, and met with individual students who were greatly affected by the events," William & Mary Law School Dean Davison Douglas said in a statement.
Douglas also apologized to the students.
"During the Forum, we failed our students," Douglas said in his statement, published 11 days after the speech. "… I have apologized verbally to our students and sent a written apology. We were wrong in creating an environment in which our students felt they were unable to leave, unable to respond, and asked to stand for something with which they disagreed."
For his part, McGlothlin has reportedly apologized to students who were told to stand, The Flat Hat reports. And the Williamsburg Yorktown Daily reports McGlothlin "heard about the controversy surrounding his talk and returned to the school to issue a formal apology on Nov. 8."
The College Fix was unable to obtain a statement from McGlothlin despite attempts.
Complicating matters, a speech given about two weeks after McGlothlin's by Kristen Waggoner, senior vice president of legal services at Alliance Defending Freedom, a conservative law firm, prompted a civil protest during her speech. Her talk was titled "The Free Speech Clause and the Defense of Religious Liberty."
Desks were "draped with gay pride flags and students handing out ribbons in support of LGBTQ individuals," The Flat Hat reports. Students were reportedly upset because Waggoner's speech was like rubbing salt in the wound so soon after McGlothlin's speech.
But even before Waggoner's speech, Dean Douglas had announced the formation of a diversity and inclusion task force.
" … I am appointing a group of students, faculty, staff and alumni to serve on an Inclusion Task Force, one that is charged with identifying where we are falling short in our efforts to ensure that all who come to William and Mary Law School have the experience of belonging here, and recommending best practices to address these shortcomings," the dean stated.
But Patricia Roberts, vice dean of William & Mary Law School, told The College Fix the task force is not directly related to the recent controversies.
"The Law School Task Force was not created in direct response to the comments at the forum. The Task Force was created in response to comments from some students over the past several months suggesting that the law school do more to ensure that the school is an inclusive community for students of all backgrounds and perspectives," Roberts said via email.
She said she also believes in the importance of having varied speakers so the students are trained and well educated.
"William and Mary Law School regularly welcomes speakers to campus from a broad range of perspectives and points of view. These speakers come at the invitation of faculty, students and the administration. We believe that providing students with a broad range of perspectives is an extremely important part of their training to become powerful advocates," Roberts told The Fix.
MORE: University encourages students to report feeling 'belittled' to bias team
IMAGE: Shutterstock
Like The College Fix on Facebook / Follow us on Twitter