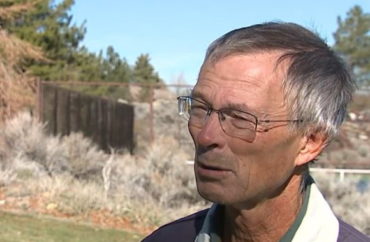 Truckee Meadows Community College has ended an effort to fire Professor Lars Jensen, who had been subjected to termination proceedings after pushing the school to maintain its rigorous math standards.
In November, a hearing officer at the Nevada school found that Jensen had violated several of the college's codes when he protested a new curriculum structure that essentially allows remedial math classes to count for college credit.
In response to the hearing officer's report, a five-member faculty termination board recommended on November 23 that Jensen be allowed to remain in his job.
The next day, college President Karin Hilgersom accepted the recommendation of the faculty committee and announced Jensen would not be fired.
Jensen called it a "win for academic freedom."
"We are relieved that the faculty committee made the right decision and that the president ultimately backed off," Jensen told The College Fix in an email this week. "It is good to see that academic freedom prevailed, as it should have."
The college's primary justification for working to fire Jensen was two negative performance reviews he had received in recent years — evaluations Jensen had said administrators manufactured as an excuse to get rid of him for standing up for high academic standards.
"The reason I received the unsatisfactory evaluations, I believe, is in retaliation for having spoken up against President Hilgersom and other administrators' management style," Jensen told The College Fix in October.
In one poor performance review, Jensen's dean took issue with a flyer Jensen had passed out at a math summit criticizing the school's eroding math standards, charging him with "insubordination" for continuing to hand out the flyer after he was asked not to.
The report by the hearing officer ruled that Jensen's flyer violated school codes.
While she noted Jensen remained "polite and professional," she nonetheless determined he engaged in "insubordination" by "willfully disregarding Dean Ellsworth's directions and interrupted the Math Summit by intentionally and without authorization distributing his handout during the Summit."
In October, multiple faculty organizations wrote to the hearing officer urging her to reverse her decision against Jensen.
"His termination would be a violation of his academic freedom and his rights as an academic faculty member and would constitute a travesty of justice," wrote the Nevada Faculty Alliance, the local affiliate of the American Association of University Professors, on October 23. "In addition, it would very likely lead to successful litigation against TMCC."
The Academic Freedom Alliance similarly supported Jensen, writing that the unsatisfactory performance reviews that provide the legal basis for his possible termination "were explicitly grounded in part on Professor Jensen's constitutionally protected speech."
"As a consequence, the disciplinary hearings raise grave concerns that Professor Jensen is being retaliated against for his constitutionally protected criticism of the college's administration and efforts to communicate his concerns about the academic functioning of the college to his colleague and to other interested parties."
Jensen told The Fix that he has been working at his job all along during the dispute. He noted he is working with his attorney on his next steps, including filing EEOC and Title IX complaints against the school. He said he expects "to pursue them in full."
"I do feel welcome at the college, as many faculty have supported me, but whether the administration will leave me alone or not, I'm not sure," he said.
ALERT: Check out our new Campus Cancel Culture Database!
IMAGE: KOLO 8 news screenshot
Like The College Fix on Facebook / Follow us on Twitter