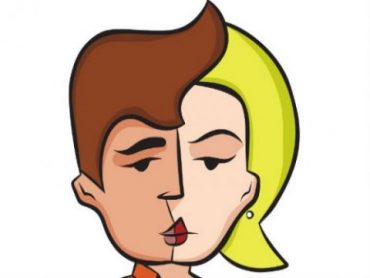 Neither will LGBT orgs
This spring, Morehouse College, a historically black all-men's college, announced that the school would begin accepting all applicants who "live and self-identify as men." But the school refused to clarify how exactly one can "live as a man."
Morehouse's policy, which constituted a radical departure from its more-than-150-year history of admitting only men, stipulates that the school "will consider for undergraduate admission those applicants who live and self-identify as men, regardless of the sex assigned to them at birth."
The College Fix reached out to Morehouse spokeswoman Aileen Dodd via email to inquire about the school's stipulation that applicants have to "live as a man," specifically what, if any, criteria were involved in that requirement.
Dodd initially responded by forwarding a copy of school's publicly available press release announcing the admissions change, as well as the school's official policy on the matter. Neither specify what it means to "live as a man."
When asked again to provide clarification on the phrase's definition and real-world implications, Dodd said she would have a response ready the following day. Dodd did not respond the following day; numerous followup emails went entirely unanswered.
The Fix then reached out to Associate Dean of Student Life Kevin Booker via email. Booker directed The Fix back to the media relations office.
Phrase ambiguous even among LGBT orgs
When it became apparent that no response was forthcoming from the university, The Fix reached out to national transgender advocacy groups for clarification on the meaning of "living as a man" as it relates to transgenderism.
One of the most prominent LGBT advocacy groups, GLAAD, publishes a media reference guide specifically for covering transgender stories, but the guide did not include the term "living as a man" anywhere. The Fix reached out to GLAAD via email to see if they were familiar with the phrase and could help clarify it. Nobody from that organization responded.
However, the National Center for Transgender Equality which "advocates to change policies and society to increase understanding and acceptance of transgender people" and "works to replace disrespect, discrimination, and violence with empathy, opportunity, and justice" actually uses the phrase "live as a man" in their definition of what it means to be a transgender man in the FAQ section of their website. "A transgender man lives as a man today, but was thought to be female when he was born," that definition reads.
The Fix reached out numerous times via email for clarification on the phrase's meaning. Nobody replied.
Similarly, the Center of Excellence for Transgender Health did not reply to requests for clarification on what it means to "live as a man" within the transgender community.
Of the groups to which The Fix reached out, only Gender Spectrum, an organization dedicated to helping create gender-sensitive and -inclusive environments through trainings and how-to guides, responded. Spokesman Charles Margulis said via email that Gender Spectrum could not clarify what Morehouse meant by "living as a man."
"The best source for what they mean might be the university," he said.
Morehouse has outwardly maintained a focus on men even as it begins admitting individuals who identify as transgender. The school "will continue to use masculine pronouns, the language of brotherhood, and other gendered language that reflects its mission as an institution designed to develop men with disciplined minds who will lead lives of leadership and service," it says on its website.
MORE: With campus LGBT activism, critical questions remain about transgenderism
IMAGE: Ec / Shutterstock.com
Like The College Fix on Facebook / Follow us on Twitter