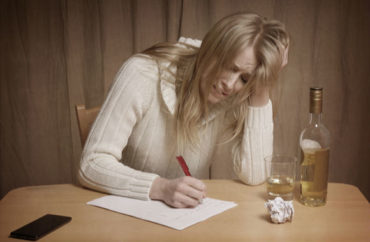 It's not 'humane' to even ask students why they can't come to class
Angus Johnston is an historian of student activism at the City University of New York and favorite source for mainstream journalists covering protests in higher education.
He has formally argued that there's plenty of tolerance and intellectual diversity on campuses. He celebrates student activism against culturally appropriation in the cafeteria. He has denied that a student government imposed a massive budget chop against a student newspaper because it published an op-ed critical of Black Lives Matter.
He defends violence against people wearing offensive accessories.
But he's a real sweetheart if you want to get out of an exam guilt-free.
The prolific tweeter shared his classroom management tips in a Sunday thread, which sound a lot like no-fault divorce.
Rather than have students "lie to me about grandparents dying," he grants everyone "a set number of automated excused absences from classes and quizzes," and even gives them some ideas for when to skip class.
Such as: You're lovesick.
A breakup is a good reason to flunk a quiz. Seeing a friend who lives in another country is a good reason to flunk a quiz. The death of a loved one, a bachelor party, a bad cold. All of these are good reasons. And none of them are any of my business.

— Angus Johnston (@studentactivism) May 6, 2018
You're not "humane" if you even ask students why they want to miss class: "It's none of your business … Don't force them to tell you."
Also, even a flexible, humane excuse policy penalizes students who don't feel comfortable sharing private information with you. It's none of your business that they were assaulted, or evicted, or had a pregnancy scare. Don't force them to tell you.

— Angus Johnston (@studentactivism) May 6, 2018
Johnston's Twitter audience overwhelmingly praised him for his progressive policy, but some pressed him.
Johnston teaches in a CUNY community college, and one user questioned whether his particular students will benefit from being given carte blanche to miss class. The co-author of a book on "redesigning" community colleges has said their potential is harmed when students aren't given structure:
There are lots of important decisions that need to be made and students are pretty much on their own. That's why we call this the cafeteria college: There's a lot of stuff there, but students end up with a lot of wheel-spinning. These are often students who don't have parents or siblings who have gone to college, so you have a recipe for confusion, and people often get discouraged and fall away.
I don't ask them. The lowest two quiz grades are automatically dropped—they don't have to do anything to make a missed quiz disappear as long as it's one of those two.

— Angus Johnston (@studentactivism) May 7, 2018
While I see your overall point, there's something to be said for using mandatory attendance to help especially first-year students develop good habits. First year of college is tough anyway without flunking out because no one lit the way with helpful policies.

— word criminal (@wordcriminal) May 7, 2018
The executive editor of the Washington Free Beacon, meanwhile, said Johnston's practice made him agree "about the need to destroy colleges."
"A breakup is a good reason to flunk a quiz." And just like that I agreed with Peter Thiel about the need to destroy colleges. pic.twitter.com/HdyzfSeXFa

— Sonny Bunch (@SonnyBunch) May 6, 2018
If you can't get enough Johnston, read his 2015 tweet thread that compares whining about cafeteria food to "grassroots-organizing."
IMAGE: Axel Bueckert/Shutterstock
Like The College Fix on Facebook / Follow us on Twitter