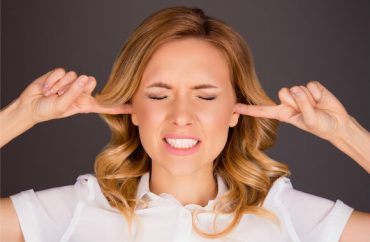 'One Wesleyan' to rule them all
Google the terms "Green Knights," "Purple Knights" and "Golden Hearts."
Nothing obviously objectionable about the results, right? A military motorcycle club and college sports and Team Ninja Warrior teams, among other uses of the names.
According to Inside Higher Ed, they have unspecified "links" to the Ku Klux Klan. And because of that, they are being memory-holed by Wesleyan College.
The Georgia women's liberal arts school announced last month that it's ditching these "class names" assigned to each incoming class, which gets its own "colors, cheers and songs," among other traditions.
The Atlanta Journal-Constitution broke the news last year that the first women's college in America had "historical links to the Ku Klux Klan that have never been formally acknowledged."
The newly banned class names were among the stable of names that the college started cycling through every four years, starting in 1909. The first recurring name? "Ku Klux Klan." In other words, because they were part of this quartet, they are inherently racist.
MORE: School assignment identifies KKK as 'right wing'
Wesleyan said the birth of the class traditions came in response to the college's decision early last century to get rid of "sororities for an elite few." They were intended to serve as "important bonding experiences," though some were ended this century because they were "intimidating and hurtful."
While the links to the KKK for the Green Knights, Purple Knights and Golden Hearts are "less clear" – in fact, not clear at all until you tell students their guilt by association – the names have still "fostered some of the campus's racial tension in recent years," Wesleyan said.
It's ditching defined classes altogether after a year of discussions with faculty, staff, students and alumnae, and replacing them with the theme "One Wesleyan. Many Voices. Find Yours."
This sounds like Harvard's threats against sororities that only accept self-identified women. The women's college will only promote activities that "unite" all Wesleyan undergraduates, regardless of their academic or residential status, and promote a "well-organized class structure that focuses on leadership, service, and sisterhood."
Its new strategic plan will recognize "the diverse interests of our current students" by … removing their sense of belonging to specific groups between the individual and corporate level. This is like removing the states from the United States of America and ordering everyone to call themselves "Americans," and nothing else.
But the college isn't removing all vestiges of its past: It will still use class colors of purple, green, red and gold for each class.
Which are also tangentially connected to the KKK. Go figure.
Read the college statement and strategic plan, and Inside Higher Ed article.
MORE: Harvard threats convince sorority to shutter completely
MORE: Indiana U. refuses to remove mural with KKK image
IMAGE: Roman Samborskyi/Shutterstock
Like The College Fix on Facebook / Follow us on Twitter