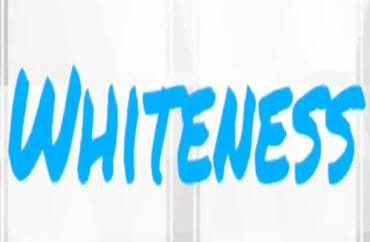 A workshop offered last week at Ohio State allegedly demonstrated how to turn that academic catchword of the millennium — "whiteness" — from a theory into a reality.
OSU's Kirwan Institute, whose "simple mission" is to "create a just and inclusive society where all people and communities have opportunity to succeed," held the "Watch Whiteness Work" last Thursday.
It is a good idea to ponder how to, well, "mainstream" concepts like "White fragility," "White rage," and "White woman tears" (wait, what??), but are academics and diversophiles ready for the inevitable skepticism … especially given descriptions like this:
Kirwan's own Lena Tenney (pronouns: they/them/theirs), Coordinator of Public Engagement for the Race & Cognition Program, will provide an overview of key concepts in critical Whiteness studies and potential applications to racial justice practice. Tenney will discuss how classic and emerging research can provide us not only theoretical insight into how Whiteness functions in society, but also practical insight into how to strategically navigate real-world situations that occur on a daily basis.
(Be sure to allow sufficient time, first, to explain to laypeople how one person should be addressed with plural pronouns.)
"Watch Whiteness Work" details how anecdotal instances such as "Barbecue Becky" calling the cops on black residents who were having a cookout isn't just an occasional moment of someone being a complete jerk, it's a "manifestation of White supremacy in everyday life." It also explains why poor white people "vote against their own interests," and (ironically) why whites "so often get defensive at the mere mention of the word 'race.'"
The event's 52-page primer asks right at the start "Why Talk About Whiteness?" … with the following response:
White supremacy culture permeates in the United States, within higher education and our campuses. Additionally, there is no doubt racism and colonialism exists on college campuses. Whiteness and white supremacy must be explored if we are to move toward racial justice & decolonization on our campuses.
The manual also states (in a delightfully Orwellian manner) that "unlearning" what you've been taught "might be uncomfortable" … but "unlearn anyway" (emphasis in the original).
The remainder essentially is a collection of slides featuring quotes and "definitions" from radical academics like Eduardo Bonilla-Silva; however, the kicker, so to speak, of the entire shindig may be in the "Risk of Talking About Race" section:
white ppl and POC experience fear in discussing race; but while POC's fears are based in tangible and historical events, white people's fears are of not wanting to be labelled "racist" or being made to feel uncomfortable. Equating these experiences as equal is white supremacy.
Redundancy in the last sentence notwithstanding, this, er, explanation (which comes via a tweet from — surprise! — a PhD student in education) may encapsulate the contemporary progressive view on race better than anything; that is, racism and white supremacy are merely what progressives say they are.
MORE: Whiteness course offers 'corrective' to 'denial of dominant racial constructions'
MORE: 'Facing Whiteness' study had whites confront their 'racial identities'
IMAGE: YouTube
Like The College Fix on Facebook / Follow us on Twitter