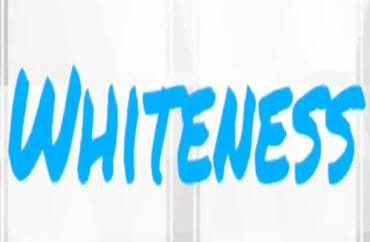 Seeks to make whiteness 'visible'
A private liberal arts university is offering its English students a class focused on "whiteness" designed to "develop a theoretically informed understanding" of racial subtexts in English literature.
The class, "Critical Whiteness Studies," offered by the University of Puget Sound's English department, promises to engage "with 'whiteness' as a category of identification." In addition, the course material is designed to "grapple with implications of rendering 'whiteness' visible."
The course also offers "a corrective to the tradition of Anglo-American and European denial of dominant racial construction(s)," though the description does not clarify what this means.
The University of Puget Sound did not respond to numerous requests for comment seeking to learn more about the course. Attempts through email, website form and phone were all meet with silence.
Facebook messages sent to the school's Facebook account were marked as having been read by the recipient, but no replies were offered through that channel either.
The school has addressed whiteness on its campus elsewhere. In 2017 the university hosted a lecture by Robin DiAngelo titled "Seeing the Water: Whiteness In Daily Life" that examined "the way race shapes the lives of white people, explain what makes racism so hard for white people to see, and identify common white racial patterns that prevent us from moving towards greater racial equity." DiAngelo is the author of "White Fragility: Why It's So Hard for White People to Talk About Racism."
According to Oxford Research Encyclopedias, critical whiteness studies is "a growing field of scholarship whose aim is to reveal the invisible structures that produce and reproduce white supremacy and privilege."
Critical whiteness studies "examines the meaning of white privilege and white privilege pedagogy, as well as how white privilege is connected to complicity in racism," the encyclopedia reads.
The school's student government also offers a website called "Expanding Consciousness" that gives students resources on whiteness and other issues. The page offers numerous "content warnings" to alert readers to "sensitive material that may be upsetting to individuals." (The student government explicitly abjures the term "trigger warning," as the word "trigger" allegedly "relies on and evokes violent weaponry imagery.")
The school's course catalogs states: "Puget Sound places a high value on multiculturalism and support for diversity, and provides students with a range of cocurricular opportunities to connect within and across lines of ethnicity, sexuality, religion, and identity."
MORE: University hosts 'critical look at whiteness' forum
MORE: University offers class on 'The Problem of Whiteness'
Like The College Fix on Facebook / Follow us on Twitter