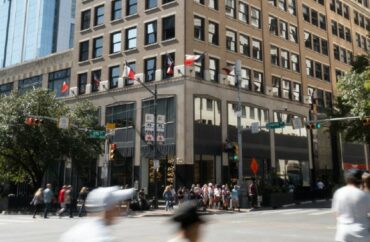 The University of Austin will offer 100 full four-year scholarships to its first students, leaders said
A nonprofit aimed at transforming and restoring education became a university and is accepting applications.
The University of Austin — formerly  known as UATX — announced its new status Wednesday on X, following recent state certification, and opened admissions to undergraduates for fall 2024.
"The state of Texas has officially certified UATX as the University of Austin, now operating and recognized as a degree-granting university," the school wrote.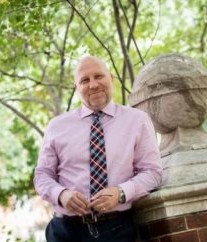 University President Pano Kanelos (pictured) told The Texas Tribune Wednesday that the school's first college students will be given the opportunity to "help us build the university or build the culture of the university, create the institution with us."
School leaders will offer full four-year scholarships to 100 in the school's first undergraduate class, using some of the $200 million in donations they have raised since founders announced UATX in 2021, according to The Tribune. 
Undergraduate applications are now open!

The state of Texas has officially certified UATX as the University of Austin, now operating and recognized as a degree-granting university. For information on our undergraduate program and how to apply, visit https://t.co/lprwXYzYCs. pic.twitter.com/6IVHERkWBZ

— University of Austin (@uaustinorg) November 8, 2023
UATX submitted an application for accreditation in Dec. 2022 with the Texas Higher Education Coordinating Board.
In October, the board permitted UATX to start granting degrees with the authorization of a two-year certificate, which the board can renew every two years for an eight-year term while the school seeks national accreditation.
National accreditation is required for students to receive federal Pell grants to cover tuition and fees.
Bari Weiss, founder of The Free Press and member of the university's board of advisors, wrote on LinkedIn yesterday that the school received its first class of 2028 undergraduate application just one minute after it had announced its official certification as the University of Austin.
'We're building something extraordinary in Austin,' founder said
Two years ago, the founders of UATX "promised an education without the censorship and enforced ideology present at most traditional universities," The College Fix reported in November 2021.
"We are building something extraordinary in Austin," philosopher Peter Boghossian, a founding faculty fellow, told The Fix at the time. "UATX is the real deal: it is a genuine alternative to the illiberalism and censoriousness that has taken over our university systems."
University of Austin's website aligns the institution with "the existence of truth," academic freedom, innovation and liberal education.
"We believe great works are not antiquated relics but guides towards intellectual liberation," according to the university.
President Kanelos told The Fix in a January interview that UATX sought professors "who are first and foremost committed to the principles we hold of open inquiry, civil discourse, and freedom of conscience."
The university wants to attract "folks who are committed to the principles and who are going to bring the widest variety of opinions, beliefs, and experience to the table," he said. "We're very interested in people who exhibit the kind of passion for inquiry that Socrates had, and we want to welcome those people to our institution."
In the summers of 2022 and 2023, UATX gathered scholars and young people in Texas for two sessions of a non-credit program of seminars, lectures and group activities, called "Forbidden Courses."
University of Austin program director Jacob Howland, in an essay in the Winter 2023 edition of City Journal, wrote that UATX will succeed because of its success with "Forbidden Courses," thousands of job inquiries from potential professors, and because of its donors, "more than 60 of whom made gifts of six, seven, or eight figures."
Howland said the new university will stand apart as other colleges increasingly provide an inferior, politicized product.
"A crisis of illiberalism engulfs American higher education," according to Howland. He noted more than 80 percent of college students surveyed reported self-censoring in a 2021 survey co-commissioned by the Foundation for Individual Rights and Expression and RealClearEducation.
Even more, many college professors serve as agents of "cultural repudiation" and "act as if their job were to reverse the expansion of mind and heart that education is meant to accomplish," Howland wrote. Colleges routinely teach students "that our aspirations for truth, beauty, and goodness have been mere projections of the lowest instincts: instruments of domination and servitude, power, and systemic injustice."
Steering clear of both political indoctrination and relativism, UATX has been "guided by a robust conception of human flourishing," according to Howland. "We believe that a rigorous education reveals the basic stuff of our being and equips us to pursue what we love and do well."
Additionally, the founders of UATX — now the University of Austin — "are united in our belief that higher education needs radical reform and that the best way forward is to start a new university," Howland wrote.
Disclaimer: Maggie Kelly attended the UATX "Forbidden Courses' in June 2023 through a full scholarship, as did all the students accepted into the program. She wrote about her experience here.
MORE: Higher ed disorders the psyche, Chris Rufo writes
IMAGES: @uaustinorg/X; St. John's College
Like The College Fix on Facebook / Follow us on Twitter