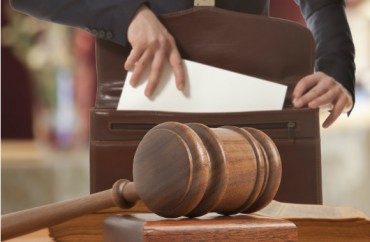 Suit claims group was singled out by new policy
The University of Florida is violating the First and Fourteenth Amendment rights of its Young Americans for Freedom chapter, according to a federal lawsuit filed Friday.
The public university introduced a new speaker policy after the conservative student organization hosted conservative speaker Dinesh D'Souza, and it doesn't appear to apply to any other student group, the conservative student organization claims.
Part of the new policy organizes student groups into two categories: budgeted, which receive university funding from student activity fees, and non-budgeted, which have to petition the university for funding for each individual event the group wants to hold.
Non-budgeted groups also are banned from using student activity fee funding to pay for a guest speaker's honoraria, and even from paying an honoraria with outside money, according to the suit. The restrictions aren't applied to budgeted student groups.
The YAF chapter is put in the non-budgeted category, and it's the only such organization to request funding for paying a guest speaker's honoraria over the past two years.
"This past year, the University of Florida denied UF YAF funding to host Dana Loesch and Andrew Klavan," the Young America's Foundation, the parent organization to YAF chapters, said in a press release. It was referring to the student government's denial of the chapter's requests to fund events featuring the conservative pundit and NRA spokeswoman Dana Loesch.
"That denial—and the timing of policy changes that, in function, only impact UF YAF—speaks loudly to the University of Florida's true intention to prevent conservative ideas being heard on campus," the national organization said.
The lawsuit claims that the school violates all students' constitutional rights by assessing a mandatory student activities fee that is not "proactively … allocated in a viewpoint-neutral manner," since UF grants the student government "unbridled discretion" in allocating the fee.
The YAF chapter also claims that it has sought recognition as a budgeted group, but the university's student government "discriminated" against the group by denying its eligibility to apply for a budget.
"Under this new policy budgeted student organizations can advocate for their own viewpoints both directly and by bringing in guest speakers, but non-budgeted student organizations cannot obtain funding to similarly express themselves," the lawsuit states.
"By forcing Plaintiffs to fund the speech of others, and by allocating Student Activity Fees without objective criteria that ensure against viewpoint discrimination, Defendants have violated and will continue to violate Plaintiffs' rights," it continues.
A university spokesperson told The College Fix that it is "committed to upholding the First Amendment right to free speech and promoting a campus community that is open to all points of view." Margot Winick, director of strategic communications and marketing, said she could not currently comment on the lawsuit because the university is closed.
Read the lawsuit and Young America's Foundation statement.
MORE: Public university tells frats they have no due process rights
IMAGE: Andrey Burmakin / Shutterstock
Like The College Fix on Facebook / Follow us on Twitter