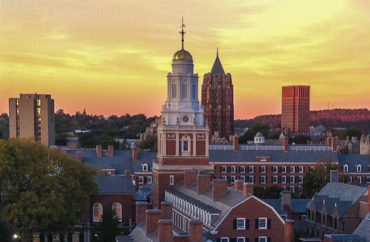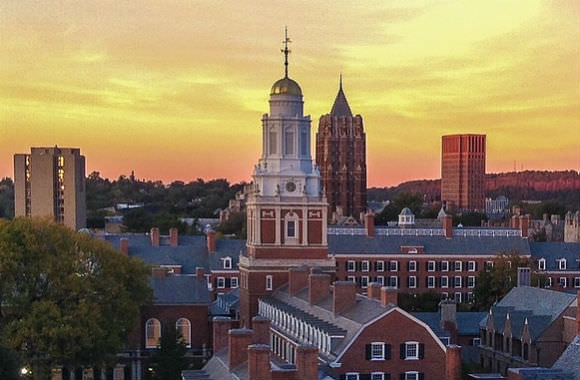 Dean agrees to address lengthy demand list
As the fall semester saw a rise in virtual learning amid COVID-19, the Yale School of Nursing saw a rise in racism complaints.
A group at Yale called the IDEAS Council, which stands for Inclusion, Diversity, Equity, Action, Solutions, created a seven-page list of demands for Yale and its School of Nursing.
Members of the IDEAS Council, according to their website, are made up of students, alumni and faculty and "are champions for DEI within the school, accountable delegates who represent the interests of their constituents, and conduits for relaying information to leadership."
One of their demands calls for the nursing school to "commit to discipline and/or remove faculty, staff, preceptors, guest speakers, and students who engage in racism and other forms of oppression." The activists also demand that campus leaders remove any nursing school administrator who won't follow such a protocol.
While each of the 20 demands include subheads and bullet points, its authors do not spell out how they define what oppression looks like at the nursing school, which costs nearly $70,000 annually in tuition and fees for the graduate entry program.
The IDEAS Council and its faculty representatives did not respond to requests for comment from The College Fix.
Unrest at the nursing school took hold in late October after its director for diversity, equity and inclusion resigned, citing an "oppressive status quo."
"Since the murder of George Floyd and the movements of global unrest that have followed, it has become abundantly clear that Yale has always been a dangerous place for black people to learn and work, and an even more dangerous place for us to speak out," director Raven Rodriguez wrote in a memo regarding her departure.
According to the Yale Daily News, the council's complaints center on "the school's outdated curriculum, offensive remarks made by guest lecturers and professors and a lack of diversity within the school."
Among specific complaints, according to student interviews with the Daily News:
A presentation on "how to spot dermatological conditions" by a guest lecturer did not once, out of "hundreds of slides," show how to identify such on black skin.

Professors teaching the "contested theory" that race can be a factor when it comes to certain diseases.

Failure to acknowledge "inherent racism" in the healthcare industry.

A discussion on the shape of Asian eyes.

A lack of diversity in the School of Nursing: only one black and one Native American faculty out of a total of 97.
The council's demands are separated into categories for anti-black racism, bias reporting, educators, policy and structural changes, and financial transparency.
Among the demands is that the Yale School of Nursing "provide public and written acknowledgement that racism is an act of violence" and a commitment "from this moment on to treat acts of racism the same as other acts of violence."
The activists also call for the nursing school to address anti-black racism. "Black students should be consulted on this and paid for the time they take to dismantle a system they did not create," the demands add.
The activists listed January 2021 as a deadline for action.
"Time and time again the voices of black students have been ignored," the demands state. "These demands will not be dismissed, and an action plan addressing each point in this document is expected by students at the beginning of the spring semester (01/2021)."
Though the demands are in reaction to alleged racism problems in the Yale School of Nursing, the council calls for Yale as a whole to be responsible for working with the School of Nursing to make changes.
On November 20, administration met with the activists on zoom to address the concerns, the Yale Daily News reports, adding that at the meeting, it was announced by YSN Dean Ann Kurth that one of the demands would be met — an associate dean of equity position has been created.
What's more, Kurth stated that a "six-to-12-month timeline for changes to be implemented at YSN," the Daily reports. "These include hiring a full-time [Office for Diversity, Equity, and Inclusion] director, a curriculum review of current YSN materials and the development of anti-discrimination and anti-racist curricula for the education of faculty."
MORE: Yale nursing students say racism is 'rampant' at the school
IMAGE: Slack / Flickr
Like The College Fix on Facebook / Follow us on Twitter