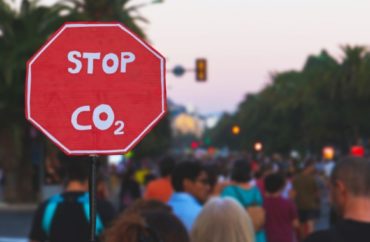 Professor cannot explain how the program works, but wants other universities to implement it
A program at Yale University will "charge" its own buildings for carbon outputs and then use that money to reduce emissions throughout campus.
The "Carbon Charge" program previously gave funds back to buildings with the lowest energy output by essentially taxing other places on campus for carbon output.
The College Fix contacted one professor who sits on the committee in charge of implementation, but he declined to provide answers.
"I can't help you," management Professor Ted Snyder told The Fix when contacted for more information.
"The program has changed so much," Snyder said via email. The Fix asked how it works, how a building pays for carbon use, how the model takes into account the age of structures, and how they may be less energy efficient.
When asked for a better point of contact, Snyder also declined. "I'm not involved … not sure," the professor wrote.
Even though he did not have any knowledge of how the new program will work, he hopes other universities implement it.
"Many peer universities are piloting similar programs, but Snyder says he ultimately hopes the program will be enacted nationwide," the Yale Daily News reported.
The director of the Carbon Charge initiative also did not respond to a request for comment.
"One of the key points about the carbon charge is it's this cool example of applied research where we implemented an academic idea and have worked to make that experiment transparent," Casey Pickett told the campus newspaper. The Fix asked Pickett the same questions about how the initiative works but he did not respond.
Just over half the facilities on campus participate in the program, according to the campus newspaper. However, these 273 buildings represent "50 percent of the University's building emissions," Pickett said.
Pickett explained the original version of the charge program in 2017, as profiled by the university.
"The energy reports [on the building] go to the lead administrator, operations manager and facilities superintendent associated with each building," Pickett explained. "And those reports make salient the energy costs for each building — as well as the additional carbon charge amount each is responsible for."
"And by showing information one would not otherwise see (including those additional carbon charge costs) and by knowing that other people are getting similar information, it leads people to wonder how they're doing in comparison," he said. "Research shows that peer comparison is one of the most powerful motivators we know."
MORE: Penn climate protesters get punished for disrupting football game
IMAGE: Alberto Garcia Guillen/Shutterstock
Like The College Fix on Facebook / Follow us on Twitter