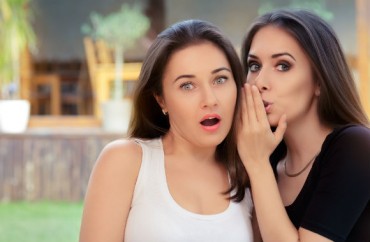 Yale University's Sigma Alpha Epsilon chapter is under fire for allegedly telling black and Hispanic women that their Friday night party was open to "white girls only."
The Yale Daily News reports that the frat was accused by a black female student who wasn't even at the party:
On Oct. 31, the day after the party in question, Neema Githere '18 posted a status on her personal Facebook profile recounting the experience of a group of women of color which she said were denied entrance to SAE on Friday on the basis of race. …

"I'd just like to take a moment to give a shoutout to the member of Yale's SAE chapter who turned away a group of girls from their party last night, explaining that admittance was on a 'White Girls Only' basis," her post read.
The Yale administration had already heard about the hearsay before SAE President Grant Mueller reached out to officials for help, Mueller told the Daily. "Members of SAE have categorically denied the accusations," the paper said.
The school and the national fraternity are investigating, and the chapter has already bent the knee in response:
Mueller added that he and other SAE brothers plan on attending a forum at the Afro-American Cultural Center this afternoon [Nov. 2], where attendees will discuss the weekend's events in relation to larger discussions about an inclusive campus culture.
The student who made the "white girls only" claim, Neema Githere, refused to elaborate to the Daily on what happened Friday night, but in her Facebook post, she claims the frat also kept her out of a party on the same grounds last year.
The Washington Post quoted a different student who claims she was standing next to the gatekeeper at the party when he refused to let in a "predominantly black and Hispanic" group of women, telling them "we're only looking for white girls."
Read the Daily and Post stories.
Like The College Fix on Facebook / Follow us on Twitter
IMAGE: Shutterstock