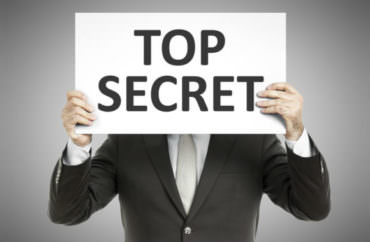 'His pre-hearing role was not disclosed'
Call it the "Pizza Plate" conspiracy.
In what is likely his last legal filing before a possible trial in October, former Yale University student Jack Montague made his case for why the university's motion to dismiss his due-process lawsuit should be denied.
The former basketball captain made headlines in 2016, right before his team's first appearance in the NCAA tournament in 50 years, when Yale found him responsible for nonconsensual sex with a female student.
The bulk of Montague's opposition filing contains well-known allegations from previous filings, including that Yale violated its own policies by investigating Montague's stuffing of a pizza plate down a female's shirt as sexual harassment. This decision set off a chain of events that led to his expulsion.
Some details have previously flown under the radar or are newly fleshed out, however. One of the most explosive is that the chair of Yale's Title IX hearing panel, David Post (below), first helped bring charges against Montague, acting as both prosecutor and jury.
MORE: Yale's 'secretive Jacobin-style crusade' to misplace evidence
"Post could hardly claim to be without any predisposition to accept [accuser Jane] Roe's testimony when he had directly participated in the effort to persuade her to come forward," Montague's filing says: "But his pre-hearing ex parte [hidden from Montague] role was not disclosed to Montague and thus Montague was deprived of the opportunity to request Post's recusal."
Brooklyn College Prof. KC Johnson, co-author of The Campus Rape Frenzy, blogged last week that he has reviewed "hundreds of pages of supplementary filings" as well as the main briefs, and picked out what he called "previously unrevealed information."
"The general narrative–that Yale's Title IX administrators manipulated their own procedures in an attempt first to bring charges against Montague and then to find him guilty–has, of course, been quite clear from the start," Johnson wrote in an email to The College Fix.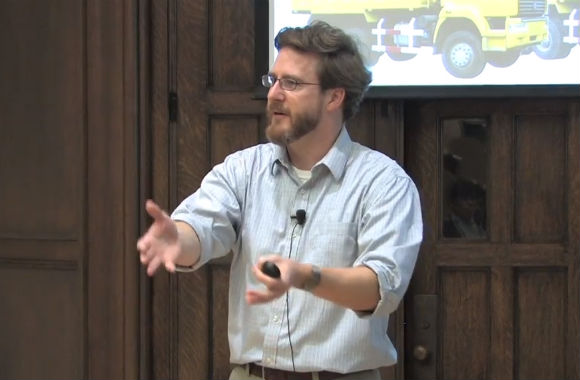 Officials knew the 'pizza plate' incident wasn't sexual
Montague's filing says that not only did Post play an early role in pressuring Roe to formally accuse him, but that Yale's "impartial fact-finder" never asked his accuser to share her full history of text messages with Montague.
He was found not credible by university officials because of his changing responses when asked what happened on the night of his disputed encounter with Roe. Montague claims that officials didn't give him enough details to know which of their encounters was allegedly nonconsensual.
The team captain and Roe had sexual relations multiple times over two months in fall 2014. Roe had come back to his dorm to sleep with Montague after he allegedly raped her earlier in the evening. This claim was only reported a year after their casual relationship ended.
"On the very same day that President [Peter] Salovey called for a 'redoubling of efforts' in response to" a survey that claimed a third of female seniors had been sexually assaulted at Yale, Roe's roommate told a Title IX official that Montague had raped Roe, the filing says.
This led to a deceptive campaign by Yale officials to "coax" Roe, who only wanted Montague to be put through "sensitivity training," to file a formal complaint so that Yale could expel Montague and avoid outrage on campus, the filing said.
MORE: Yale tries to extort another $3,000 from Montague
Deputy Title IX Coordinator Angela Gleason violated Yale confidentiality rules by telling Roe that Montague had already received "training" for a "previous incident" – implying that it was sexual in nature – and thus Yale couldn't keep her name confidential. Roe agreed to participate after this, believing her disputed sexual encounter with Montague was not a "one-time mistake."
One exhibit in the case makes clear that Yale officials knew the pizza-plate incident had nothing to do with "sexual consent," as Roe was led to believe. Two officials in Yale's Sexual Harassment and Assault Response & Education office discuss in a Feb. 16, 2016 email how that incident was about Montague's "immature, inexcusable conduct as a drunk freshman," not any failure to obtain "consent."
A deposition highlighted by Johnson shows a Title IX official – presumably Gleason – explaining why the official believed "it wouldn't be the plan going forward to recommend sensitivity training again" after Montague's pizza-plate incident.
The official admitted under questioning that "I don't know" if Yale has a policy prohibiting a person from "twice receiving sensitivity training."
In another deposition highlighted by Johnson, the secretary of the hearing panel said its "practice" is to destroy panelists' notes "after the final decision is reached in the case." There is no written policy that requires this, the official said.
After denying that such notes might still be "relevant" after the hearing, a Yale official admitted being aware that "people were suing concerning disciplinary action that had been taken against them," and it's "possible" that these notes might be "relevant to a lawsuit."
'Already aligned himself with the prosecution'
Montague's filing says Gleason asked Post, the hearing chair, to be on "standby" during her initial meeting with Roe, before Roe had decided how to participate if at all. Gleason's deposition says he participated in one-half to one-third of the meeting.
Roe's deposition says that Post offered her the option of serving as the "primary witness" rather than bringing the complaint herself, in order to bring her "comfort." According to Johnson, "nothing in Yale's then-existing procedures justified a 'comfort' rationale, which appears to have been made up on the fly to maneuver the accuser into filing a formal complaint against Montague."
The hearing panel's procedures forbid including "any Member who has participated in the resolution of an informal complaint," which should have barred Post's participation, the filing says: "Post had, in essence, already aligned himself with the prosecution."
MORE: Lawsuit says Yale violated rules and ignored evidence in rape case
Montague was also subject to a "double-barreled prosecution" because Yale treated Roe as the complainant, letting her deliver "an emotional opening statement" in violation of its rules, while Yale "put the full weight of its authority behind her," Montague's filing says.
One deposition showed officials couldn't explain why Yale's general counsel participated in a meeting that planned how to convince Roe to file a formal complaint. Another with a Title IX official revealed his view that the Title IX office wanted formal charges against Montague regardless of Roe's wishes, because Montague "may not have learned" from the pizza-plate incident.
Only asked for texts the accuser 'wanted me to see'
Yale's hired investigator, local attorney Miriam Berkman, made some curious choices about what to include and leave out of the report, and what to not ask in the first place, according to the filing and depositions.
Roe told Berkman that she was "motivated" to participate in the hearing because Gleason told her about Montague's "previous incident" and sensitivity training. When Gleason denied doing it, her denial was left out of the final report.
"Clearly, there was nothing incidental or accidental about the finding in the fact-finder's report that Gleason had expressly disclosed Montague's disciplinary history to Roe," the filing says.
Berkman also chose to not seek "any and all communications" such as texts and emails, instead seeking only the text messages that Roe "wanted me to see," the investigator said in her deposition. Others were not "relevant" in Berkman's eyes, she said, even those from the time of the parties' "pre-existing intimate relationship."
MORE: Yale ignored own rules on 'gray area' sex to expel Montague
This "acknowledged preference for inculpatory evidence" by Berkman "clearly exposes her lack of objectivity and the bias inhering in her investigative technique," the filing says.
Berkman and the hearing panel also "cast Roe's inconsistencies as consistencies," namely that she told her friends "she had forcefully resisted" Montague but told Berkman that she "participated freely" in the sex and wasn't sure Montague heard her say "no" at one point.
Meanwhile, they demanded completely consistency from Montague on the nature of Roe's consent, the filing says.
"This was particularly unfair as the difference in recollection was the direct product of the inadequate description of the charges against him at the outset," leaving Montague unsure which sexual encounter was at issue at year later, "unaccompanied by any factual context."
Karen Schwartzman, Montague's spokesperson, arranged for The Fix to speak with one of Montague's lawyers, Christian Kiely, but he declined to speak on the record.
MORE: Jury takes 28 minutes to acquit student expelled for alleged rape
IMAGE: Shutterstock, YaleUniversity/YouTube
Like The College Fix on Facebook / Follow us on Twitter