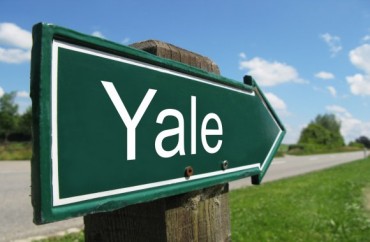 A Yale professor whose Yelp reviews drew criticism for their controversial content has been placed on leave in the wake of the affair.
June Chu, the dean of Pierson College at Yale, was also forbidden from taking part in Commencement activities at Yale this year, according to the Yale Daily News. 
Chu came under fire last week when the Daily News reported on her Yelp review account, providing screenshots of a number of Chu's reviews of local businesses. In one she makes a reference to "white trash;" in another she refers to "sketchy crowds" at movie theaters; in a third review of a movie theater she claims the staff were "barely educated morons" while the patrons were "obese" and "idiots."
From the Daily News's most recent report:
Last Saturday, Chu wrote to the Pierson community apologizing for using insensitive language in Yelp reviews of local businesses — referring to customers as "white trash" and "low class folks" in one, and praising a New Haven movie theater for its lack of "sketchy crowds" in another. Also on Saturday, the News published nearly a dozen screenshots of additional derogatory reviews from Chu's account.

"Let me be clear," [Pierson College Head Stephen] Davis wrote. "No one, especially those in trusted positions of educating young people, should denigrate or stereotype others, and that extends to any form of discrimination based on class, race, religion, age, disability, gender identity, or sexual orientation."

Davis, who defended Chu on Saturday, explained this morning that Chu had assured him and other Yale administrators that she had only posted two "troubling" reviews. After discovering "multiple reprehensible" posts, he said he could no longer envision a path forward with Chu as dean, having lost trust in her ability to oversee the residential college and lead students.
MORE: Yale master Erika Christakis quits teaching due to climate not 'conducive to civil dialogue'
Like The College Fix on Facebook / Follow us on Twitter