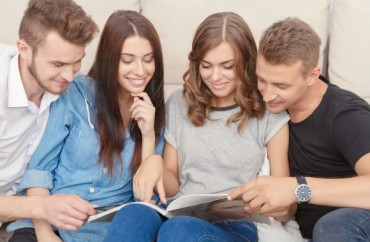 Cleared of wrongdoing? You're punished anyway

Yale University continues to shine a light on its peculiar handling of sexual-misconduct allegations, releasing its eighth semi-annual report on the subject earlier this month.
The so-called Spangler report was created as part of the school's Title IX settlement with the Department of Education and named after Stephanie Spangler, the deputy provost tasked with Title IX compliance.
The report, covering the first half of 2015, documents the school's odd reporting methods and broadly raises even more questions about how allegations are handled on campus, according to an expert on due process in sexual-assault investigations.
Yale is reporting not only on cases brought forward since Jan. 1, but also providing updates on past cases.

In one example, one of the school's Title IX coordinators "brought a formal complaint alleging that a [Yale College] student engaged in sexual touching without consent." Upon further review, the school "did not find sufficient evidence to support the allegation," but continued to maintain no-contact restrictions on the cleared student.

On other occasions, accused students did not even get a hearing, receiving punishments directly from Title IX officers.
On one occasion, a student accused another of inappropriate sexual touching but decided to not go forward with the case. Without any adjudication of the allegation's merits, the Title IX coordinator "counseled the one identified respondent on appropriate conduct and referred the respondent for training on sexual consent."

Similar scenarios occur several more times throughout the report, with different instances of accused students receiving some sort of counseling or training at the mandate of the Title IX officer.

KC Johnson, a Brooklyn College professor who co-wrote a book on the Duke lacrosse rape case and has critically analyzed previous Spangler reports, pointed out several irregularities in the latest report at Minding the Campus.

The reports, which date back several years, show a pattern of vague and confusing descriptions and punishments, Johnson wrote. They document a student who was punished for causing "emotional and economic abuse," a professor under school surveillance without being made aware of any accusations, and "the punishment of a student that even Yale's due process-unfriendly system had found not culpable for the allegations against him."

Referring to the apparently unilateral authority of Title IX officers, Johnson wrote, "the informal complaint procedure has effectively been replaced by the Title IX coordinator" – a single individual responsible for judging many complaints.

The university's own figures for sexual assault show only a handful that were documented among undergraduates for the first six months of the year.
Even for these cases, none appears to have been formally judged a sexual assault, Johnson said. For example, one student received only a written reprimand, while other cases lacked enough evidence to go forward.

Yale's own definition of assault is much broader than a typical criminal definition, Johnson said.  
The school policy judges assault to be "any kind of nonconsensual sexual contact, including rape, groping, sexual penetration … or any other nonconsensual sexual touching" – a standard that could include kissing a partner without asking permission.

Neither Yale's Title IX office nor its media relations office responded to College Fix requests for comment on the latest report.
Like The College Fix on Facebook / Follow us on Twitter
IMAGE: Shutterstock