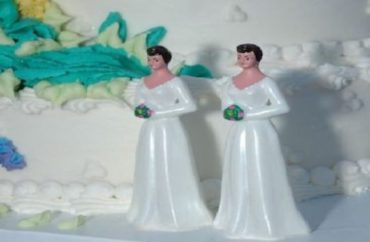 Board of Trustees recently passed resolution extending marriage benefits to gay couples
For well over a decade, Ohio State University policy allowed for unmarried same-sex couples to receive family benefits as if they were married, a policy that only just recently changed.
Last week the Ohio State University Board of Trustees passed a resolution to amend the university's policy on providing benefits to the families of employees in same-sex relationships, according to an article in the school's newspaper, The Lantern. In order to access those benefits, same-sex couples must now be married.
Prior to last week's decision, same-sex domestic partners were eligible for benefits such as health insurance and reduced tuition. The same benefits are granted to married opposite-sex couples but denied to opposite-sex couples in domestic unions.
University human resources official Joanne McGoldrick told The Lantern that 110 unmarried same-sex couples receive tuition benefits, and 98 receive health benefits. As of January 1, 2019, none of these couples will be eligible for benefits from the university unless they get married.
The board originally approved benefits for unmarried same-sex couples in 2004. McGoldrick said at the meeting that the new policy is based on a philosophy of equality. "We have looked at this (resolution) carefully and the primary philosophical issue is one around equality… So at this point we have not been equal. We equaled the playing field in 2004 but now we're unequal."
Reached for comment by The College Fix, campus spokesman Benjamin Johnson affirmed that the resolution was both passed and approved by the board.
"Following the 2015 U.S. Supreme Court ruling that legalized same-sex marriage," Johnson told The Fix, "the university is able to offer benefits to spouses of employees in both opposite- and same-sex marriages. The university plans to be consistent in its benefits eligibility for both opposite-sex and same-sex domestic partners. As a result, we are phasing out health care coverage, dependent tuition assistance and dependent life insurance for same-sex domestic partners and children of same-sex domestic partners."
When asked if there were ever any discrimination complaints filed by opposite-sex domestic partners under the old policy, Johnson told The Fix: "There were inquiries but no formal complaints."
According to The Lantern, board member Janet Reid expressed concern at last week's meeting that many same-sex couples choose not to get married due to family rejection, and that this policy would adversely affect them. "Sometimes families can halfway accept what is until it comes to marriage" Reid said. She continued "when we are speaking of equality in terms of benefits meaning not offering any kind of unmarried couple these benefits, it is equal verbally, except for the circumstances around the choice of not getting married."
Board member Jerry Jurgensen voiced a similar opinion, adding that "It can be an OK for now vote, but I think this is something the university needs to continue to ponder, work on, discuss."
The College Fix attempted to reach out to Jurgensen to inquire into the further steps he would suggest the university take. A university spokesman informed The Fix that he was unavailable for comment.
The alternative of granting benefits to unmarried heterosexual couples was also floated, but such a policy would have come at great expense. The Lantern cites an estimate by McGoldrick that expanding the previous policy to include opposite-sex couples would cost the school between $3 and $5 million a year.
MORE: Universities nationwide extend same-sex benefits in wake of Supreme Court ruling
Like The College Fix on Facebook / Follow us on Twitter
IMAGE: Flickr