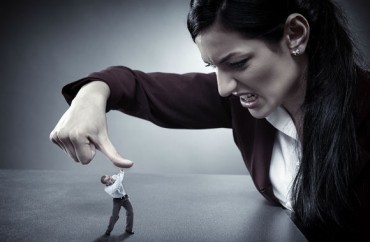 The Hawaii Legislature is considering a pair of bills based on California's affirmative-consent standard that would make it nearly impossible for accused University of Hawaii System students to prove they received consent in a sexual encounter.
Ka Leo, the student paper at the University of Hawaii-Manoa, reports that the House and Senate bills were introduced more than a year ago and are back up for consideration in the new session:
"HB 1249 attempts to establish a clear policy of 'yes means yes.' This policy ensures that predators cannot take advantage of a victim's incapacitated state," said Rep. Sharon Har, co-author of House Bill (HB) 1249, in an email. …

"The existing policy of 'no means no' has not brought an end to sexual assault on and off campus, it has only made sexual predators more clever to cover their tracks and avoid prosecution," Har said.
Intriguing argument from lead sponsor Sharon Har, who was a key social conservative in 2013 marriage debate in HI: pic.twitter.com/1addoM9NXv

— KC Johnson (@kcjohnson9) February 12, 2016
Har seems to be claiming that the university system has an epidemic of students plying their targets with alcohol or drugs to make them black out and then take advantage of them sexually – not that both partners in a sexual encounter drink too much, have sex and then one party concludes retrospectively that consent wasn't possible. (For more on what Johnson is referring to on Har and same-sex marriage, see her interview with a local TV station.)
Hawaii approved legislation last year creating an "affirmative consent task force" of "university and state officials, students and others" to review its interim policy and make recommendations:
EP-1.204 provides definitions of student safety issues such as sexual violence, stalking, gender-based harassment and consent. It also outlines procedures for formally reporting, investigation and resolving these issues.
Har wrote a lengthy biography of herself for the Korean American Data Bank, a research project at Queens College:
For as long as I can remember, I have always felt the need to help people. As a child, I remember feeling sorry for the kids in school who were bullied. Fortunately for me, I was friends with the "popular" crowd, so when I stood up for the kids who were picked on, I was able to influence the bullies to stop their behavior (without any detriment to my own social standing). It was this innate sense of changing things for the better, which perhaps, unbeknownst to me at the time, began my path down a career in politics.
Read the story and Har's bio.
h/t KC Johnson
RELATED: Sex partner must say 'yes' every 10 minutes or it's rape, 10th graders taught in California
Like The College Fix on Facebook / Follow us on Twitter
IMAGE: Catalin Petolea/Shutterstock