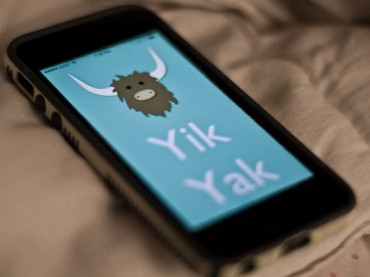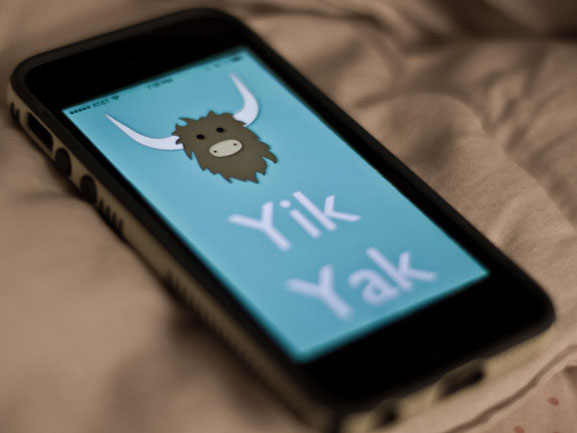 The Daily Illini editorial board has a sensible piece about how to handle speech you hate – convince people it's better to be truthful, nice and understand each other.
The popular anonymous social media app Yik Yak has apparently become so radioactive at the University of Illinois that people are talking about trying to ban it – a fool's exercise, as most students have mobile data plans – but the editorial board is "glad the University has not considered banning the app":
Police officers are forced to spend time monitoring the app; Daily Illini breaking news reporters spend time monitoring the app. We often are forced to call the police and fire departments, listen to police scanners and drive to different locations to see if there are emergency vehicles outside. Normally, this isn't because of what actually happens, instead, its because of the untrue rumors that the app starts.

Often, these rumors are dangerous, causing students to panic or worry about something that isn't true and forcing emergency services to spend precious resources chasing and disproving rumors. Many times, the yaks are racist and sexist. Despite the dangers of the app, a university cannot ban its use — despite what some institutions of higher education — including Utica College and Norwich University — are trying to do.
You'll just piss off students if you try to silence their preferred communication:
We cannot, and should not, silence voices, even if they are anonymous. A better way to address university concerns about the Yik Yak app could be to get to the root of the issue and tackle the importance of effective and considerate social media use. This stems back to last January, when a plethora of inappropriate, tasteless tweets and social media posts came out about Chancellor Phyllis Wise after she announced we would not have a snow day despite weather conditions.  

After this event, the University responded with several discussions about diversity and inclusivity that helped shed light on the reality of digital hate.
Or students could do what Colgate University professors did to address hateful posts on the campus Yik Yak feed: carpetbomb it with positivity.
Like The College Fix on Facebook / Follow us on Twitter
IMAGE: Fox 10 screenshot