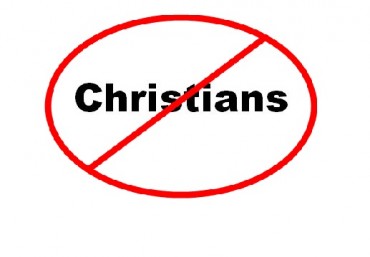 Oregon State University President Ed Ray has responded to a student email sent out on May 29 regarding a couple of "hellfire" preachers, Jed Smock and Mikhail Savenko.
The email, which was signed "Anonymous Voice," describes the student's — wait for it! — feelings upon encountering the preachers outside of the Valley Library. Among them: "uncomfortable," "unsafe" and "unwelcome."
We've come to expect such exasperated protestations from university students these days; however, unfortunately, we've also seen too many college administrators who don't seem to understand what freedom of speech and the First Amendment are all about.
"I was immediately overwhelmed by the unexpected crowd that was filling the space not feet in font of the library doors, but I was, to a much greater extent, affected by the individual spewing hate and violence onto the assembled," the email read.

The individual went on to describe feelings of anxiety and panic because of the incident. The email ended with a call to action.

"There must be a way that the student body, campus organizations, faculty, and administration can make a clear statement that while free speech is welcome and honored on OSU's campus, hate speech and verbal violence are not permissible," the email reads.

The individual stated a wish to remain anonymous because they did not feel safe to sign with their name.

In response, Ray wrote that he sees no reason for the individual to remain anonymous and would like to attempt to assist further in the future if other similar situations should occur.

"Hopefully, we can remove people from campus for repeated inappropriate behavior," Ray said in the email. "I am genuinely sorry for what you have been through and I hope you will reach out to me and the campus police when you are faced with anything like this again."
Just before receipt of the anonymous student's email, the OSU office of general counsel had sent out "updates" to the school's free speech policies.
It seems the college may attempt to thwart Smock and his cohorts in the future by utilizing a clause in section 576-005-0020 of said policies which states "No speech activities shall impede pedestrian and vehicular traffic nor unreasonably disrupt regular or authorized activities in classrooms, offices, laboratories and other University facilities or grounds."
Smock has been the subject of a College Fix piece before; in February of last year, contributor Julianne Stanford covered the preacher's antics at the University of Arizona.
Nothing in Stanford's article indicates Smock would have violated OSU's section 576-005-0020. OSU President Ray would have a difficult time attempting to make a case of "unreason[able] disrupt[ion of] regular or authorized activities" based on the mere content of Smock's speech.
Just because you think Smock has "no right to do" what he does because his message "makes [you] angry" (as a "positive message" preacher stated in Stanford's piece) doesn't mean you're legally correct.
Like The College Fix on Facebook / Follow us on Twitter