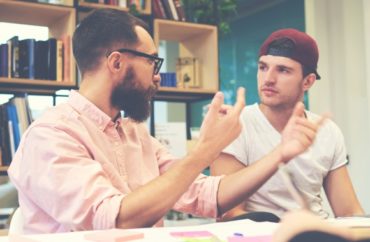 National organization offers tips during 'Socialist Summer Camp'
How does one convince a young person to become a socialist? Well, for one, don't use the word "socialism."
That was among the advice doled out by the Young Democratic Socialists of America as it hosts summer strategy and training sessions to gear up for activism this fall semester.
"We want to abolish capitalism, nothing less than that," organizer Anna Bonomo recently told Young Democratic Socialists of America members during an online conference call training.
But to do that, she continued, sort of convince people they need socialism without using the word. It's more about connecting over "shared struggles and shared interests," she said in a video conference training observed by The College Fix.
The aim is to build relationships in businesses, on campuses, and in communities, the eventual backbone of a "mass organization someday," she added.
The online training included a breakout session in which members were asked to practice recruiting peers without using the words "socialism," "capitalism" or "Marx."
After the practice session, they were tasked with homework — to have a conversation about socialism with three people who are not already socialists or in Young Democratic Socialists of America.
"You are not going to use the word 'socialism,' or 'capitalism' or 'Marx' or any of that, you are just going to talk about common issues you both care about, you're going to find a way to make it about socialism and talk about class struggle with them and why they should be socialists, even if you are not using that word," Bonomo said during the video training.
"This exercise isn't to tell you that you should never call yourself a socialist or use the word socialism," she continued. "… But it's important that we be able to engage with people on more than just labels, we need to be able to talk about issues. Because at the end of the day your lived struggle is what inspires you."
Bonomo, during the training, said it's totally acceptable to use the word socialism and to call oneself a socialist, but for the purposes of the recruitment effort to avoid that word and similar jargon.
Conversation topics suggested to trainees included health care, tuition and climate justice.
This lesson took place during the first week of the Young Democratic Socialists of America's "Socialist Summer Camp" training sessions, dubbed "virtue campfires" by the national organization.
The free training sessions are billed as open to anyone interested in joining YDSA, with fair warning there will be equal parts reading assignments ahead of each respective seminar and homework after the online forums.
One PowerPoint used during the training referred to conservative opinion columnists as "enemies." It pointed out that "our enemies are talking about socialism all the time,"adding they should do likewise.
The wide breadth of topics discussed over the course of the summer included typical topics, "mass outreach and recruitment on campus," "activating your membership" and "planning a winning campaign." Other noteworthy seminars hosted this summer include "chapter security and organizing safety" and "agitprop 101."
The College Fix reached out regarding the summer camp experience, via email to YDSA, but did not receive a reply. Bonomo also could not be reached for comment.
MORE: Professor rejects Marxism after traveling the globe: 'Socialism doesn't work'
IMAGE: Gaudi Lab / Shutterstock
Like The College Fix on Facebook / Follow us on Twitter