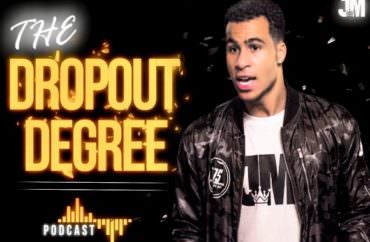 "I always dreamed about being a famous college dropout," says Josh Madrid, a 19-year-old entrepreneur from Southern California.
It turns out, Madrid may well be on his way to making that happen.
A year ago, he was riding his bike to class at UC Irvine, experiencing frat life, and dreaming big. Today, he lives in a penthouse, owns his dream car, and makes his own schedule.
How is that possible? Madrid said he helps run successful ecommerce businesses that have generated more than $10 million in sales so far.
A quick glance at some of his promotional videos, and they might be mistaken for music videos, with flashy cars and a rap vibe. But Madrid and his team have tapped into emerging Internet-based business opportunities gaining steam among millennials, harnessing social media marketing, "drop shipping" and similar strategies.
With drop shopping, an online retail website will sell a manufacturer's product. Once sold, it's up to the manufacturer to ship the product to buyers.
Madrid and his team find a unique variety of products to sell for manufacturers. They use their social media savvy to entice consumers to buy the items through ads and other marketing tactics. This can be seen as millennials selling to millennials, and it works.
"Drop shipping is an extremely popular business model for new entrepreneurs, especially Gen Zers and Millennials, due to internet marketing skills far outweighing financial capacity," reports Entrepreneur.com. "Since you don't need to stock or handle the items you are selling, it's possible to start a drop shipping business with limited funds."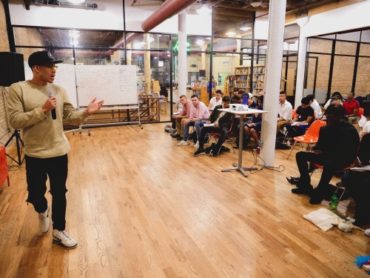 Madrid is encouraging others to give it a shot if college doesn't quite feel like the right fit for them.
In September, he launched "The Dropout Degree" podcast, in which he aims to share his experiences "from the most relentless business moguls and influencers, and educate you on anything and everything that you would never be able to learn in an academic classroom."
He attributes his success in part to his decision to drop out college and pursue this career.
For one, he said, it cleared up time for him to read an ever-growing collection of books. And he said he has time to constantly find new opportunities to learn more about the business world and improve himself. He spends a majority of his time conducting market research, discovering society trends, and analyzing human behavior.
He also launched a YouTube channel that he has used to document his journey and attract followers. He provides practical applications of business practices and offers models of success alongside his fellow millennial entrepreneurs, some of which are a part of his group called "Team Jet Set."
Many of his videos have gained tens of thousands of views. He said he strives to maintain relatability by offering practical lessons that he uses in his everyday life.
"I'm not trying to act like I know everything," Madrid said. "I don't go back and edit things if I mess up…I'm not setting myself at an untouchable level."
He credits his success to "two things, marketing and leverage," labeling himself "a humble narcissist."
"I put out what I truly feel and what I truly think 100 percent," Madrid told The College Fix. "I would never want to tell people something that I wouldn't do myself."
He said that pushes himself to stay motivated, work harder, and "be worthy of being featured and talked about."
Yet, despite his success, he encourages students to attend college for at least a semester, before attempting to pursue business as a career.
"Everyone should go to college just for the experience and the networking opportunities," he said.
But when he was faced with the decision to fully pursue business or attempt juggling it with education and frat life, he announced on social media he would be leaving UC Irvine. The sweeping reaction was: "You're crazy!" The rest is history.
Madrid's story may resonate with many millennials and those of Generation Z, as shifts in thinking about college have begun. More of the nation's youth question the value of education from expensive universities that employ professors who seemingly imbue beliefs rather than teach ideas. Others wonder whether taking on massive amounts of college debt will really pay off.
Many have viewed this opposition to traditional education as a defect of the generation.
Madrid agreed that people his age are seen as irresponsible, lazy, and victims of the, "Why me?" mentality.
"I set out on a mission to be the difference," he said, adding he wants to "change that standard."
But regardless of attending a university or immediately launching into a profession, he endorses looking "into multiple sources of income and education."
"Everyone in the world has some passion that 95 percent of the world doesn't have," Madrid said. "Start building a personal brand. It doesn't matter if you're in college, high school, 40 years old, 70 years old. Build a personal brand."
MORE: This one graph shows why the higher ed bubble may be close to bursting
Like The College Fix on Facebook / Follow us on Twitter