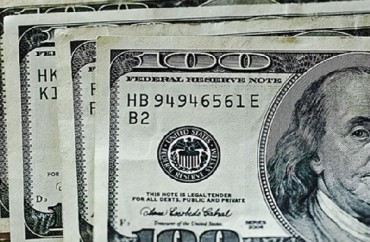 On Monday, the Rhodes Trust announced the 32 scholars it has chosen to represent the United States at Oxford University in England in 2020.
"This year's American Rhodes Scholars—independently elected by 16 committees around the country meeting simultaneously—once again reflect the extraordinary diversity that characterizes and strengthens the United States," said American Secretary of the Rhodes Trust Elliot Gerson in a statement.
The statement also noted that "the class overall is majority-minority and approximately half are first-generation Americans. One is the first transgender woman elected to a Rhodes Scholarship; two other Scholars-elect are non-binary."
The Rhodes Scholarship has long been seen as the most prestigious academic honor bestowed to American students. Past winners include President Bill Clinton, Supreme Court Justice David Souter, and current presidential candidates Cory Booker and Pete Buttigieg. The first scholarships were granted in 1902.
According to the Rhodes Trust website, students are chosen "not only for their outstanding scholarly achievements, but for their character, commitment to others and to the common good, and for their potential for leadership in whatever domains their careers may lead."
The "common good" favored by the selection committee leans heavily in favor of progressive causes and social justice.
According to a College Fix analysis, of the 32 scholars, only 13 have biographies that are uninvolved with progressive causes – these students were primarily involved in the physical sciences. Among the 2020 Rhodes Scholarship recipients who demonstrated a political ideology, none were associated with traditionally conservative issues.
The research of University of Virginia senior Eileen Z. Ying, for instance, "examines Asian diasporic speculative fiction and its intersections with queerness and biopolitics."
According to the award recipient biographies, "Eileen is an accomplished student leader who chairs an umbrella organization facilitating collaborations among low-income, non-white, and queer groups on campus."
Award winner Lily Moore-Eissenberg is a Yale senior whose work centers "on analyzing the exploitation of marginalized groups, including issues of gender, migration, and family."
University of Connecticut senior Wawa Gatheru is an Environmental Studies major who plans to go to Oxford to earn a master's degrees in in Nature, Society and Environmental Governance and Evidence-Based Social Intervention and Policy Evaluation.
University of Tennessee graduate Hera Jay Brown, the first transgender woman to win the award, lists battling campus Nazi hate groups on her resume, as well as authoring a white paper on the state of LGBTQ+ affairs globally for the Biden Foundation. Brown graduated summa cum laude "in a major she designed in Socio-Cultural Anthropology and Migration Studies."
University of Oklahoma senior Leanne K.M. Ho's full biography reads:
Leanne's academic research focuses on the impact of storytelling on social distancing from LGBTQ people. They are a campus leader in incorporating transgender, intersex, and non-binary people into conversations about reproductive health and have advocated for increased resources and opportunities for transgender and gender non-conforming students. Leanne led a successful effort to address gendered campus awards at the University of Oklahoma, and was recently named the first-ever Big Non-Binary Person on Campus.
Some Rhodes Scholarship recipients have already moved into practical politics. Rossella I. Gabriele of Washington and Lee University is currently working for the Elizabeth Warren for President campaign. Notre Dame senior Prathm Juneja is an "innovation associate" with Pete Buttigieg for America, and he is active in the St. Joseph, Indiana, County Democratic Party.
The only student whose biography hints at traditional conservatism is Lauren Spohn of Harvard, who is the homeschooled child of an Air Force family in College Station, Texas, and editor in-chief of the Student Journal of Christian Thought and Expression.
Representatives from the Rhodes Trust did not immediately respond to a request by The Fix for comment.
Over the last few years, The College Fix has conducted analyses of another prestigious scholarship program, the $30,000 Truman Scholarship award, and found a similar ideological bias in the winners selected. This year, of 62 winners selected, only three had worked for a Republican politician or advocacy group, while 19 had worked for Democrats or liberal-leaning groups.
In 2018, not a single Truman Scholarship winner identified as a Republican or a conservative, while 36 percent of winners had worked for Democrats or progressives.
Not everyone is pleased with the lack of ideological diversity among Rhodes Scholarship recipients.
"Rhodes Scholarships were once the pinnacle of academic achievement," wrote Campusland author and Yale alumnus Scott C. Johnston on Twitter. "No longer. It's all about social justice now, and has been for a while."
And while the committee boasts of "diversity" among its recipients, 13 of the 32 scholarship recipients either currently attend or have graduated from Ivy League schools.
MORE: Prestigious $30,000 federal scholarships once again dominated by liberals in 2019
IMAGE: Shutterstock.com
Like The College Fix on Facebook / Follow us on Twitter