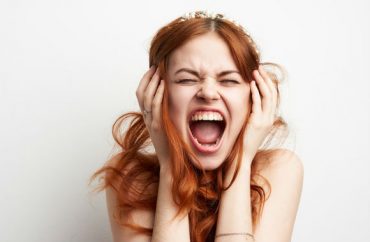 Also stark gender divides on subject matter for comedy
As if you didn't already have enough bad news this month …
A survey of 2,000 undergraduates by College Pulse, conducted in February but released Monday, finds a rough future for comedy, especially among those who identify as Democrats or lean that way.
A whopping 76 percent of Democratic students "believe offensive jokes can constitute hate speech," in contrast to 36 percent of Republican students who hold that view. Overall six in 10 students make the connection.
Showing they haven't really thought this through, nearly two-thirds of students "believe comedians can be successful without making offensive jokes," apparently unaware that "offensive" is highly subjective. Just a little over a third "say political correctness is detrimental to comedy."
The divides go beyond political affiliation: Most male students say PC hurts comedy, but only one female in five agrees. It's just as stark when you ask students if it's "not OK to joke about" sexual assault – a statement adopted by two-thirds of women and one-third of men.
The most stark gender divide is on whether any topics are "off the table" in comedy. More than half of male students say none should be excluded, and just one female in six agrees.
If your stand-up audience is full of Democratic students, get ready to pretend you aren't on stage:
There are similar political divides when it comes to whether the same rules of political correctness that apply to everyday life also apply to comedic performances. While about 4 in 10 students say either the same rules do not apply (40%) or it depends (42%), nearly two-thirds (65%) of Republican students say they do not apply. By comparison, 3 in 10 (30%) Democratic students agree.
Read the survey and results summary.
MORE: Politically incorrect stand-up act shut down by students
MORE: Columbia shuts down band tradition, makes students feel 'unsafe'
IMAGE: ViChizh/Shutterstock
Like The College Fix on Facebook / Follow us on Twitter