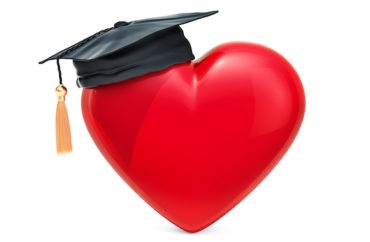 Staff apparently not forbidden from pursuing romantic or sexual relationships with students
Columbia University's policy on sexual and romantic relationships between students and staff appears to permit those relationships even when there is a "supervisory, advisory or mentoring context." School officials did not respond to repeated queries on the matter.
The elite university's policy came to light after the firing of Tom Harford, the dean of students at the university's School of General Studies. Harford was fired for "unacceptable" conduct, the school said last month.
Shortly after Dean Lisa Rosen-Metsch announced the firing, law firm Sanford Heisler Sharp LLP filed a federal lawsuit against both Harford and Columbia on behalf of unnamed student Jane Doe, who alleged sexual harassment by Harford.  Doe is seeking $50 million in damages.
The lawsuit, provided to The College Fix by a spokesperson for the law firm, states that Doe became associated with Harford after she was raped while staying at an acquaintance's apartment; when she sought help from the university, she was directed to Harford, who "ensured Plaintiff that he would help her by providing emergency housing."
The suit claims that, following this, Harford "used his power and influence at Columbia to coerce Doe into an inappropriate sexual and romantic relationship." Further, it also states that Harford told stories about his "violent past" in order to "intimidate" Doe, and that the dean exploited her reliance on scholarship funding as "bait" to keep her in the relationship.
The alleged relationship itself may have been permissible under university policy.
The school's "Consensual Romantic and Sexual Relationship Policy Between Staff Members and Students," which took effect more than five years ago, does not explicitly forbid relationships between staff members and students.
It simply states that staff "should" avoid them:
No staff member at Columbia should participate in supervision, employment actions, evaluation, advising or mentoring any Columbia University student with whom that staff member has or has had a consensual romantic or sexual relationship, except in unusual circumstances, where explicit authorization has been obtained from the Vice President of Human Resources in consultation with Office of the General Counsel.
The language switches from "should" to "must" in the very next sentence. In the event of such relationships, "the supervisor must disclose the relationship to the Vice President of Human Resources and initiate arrangements to address any issues of conflict of interest."
"A staff member who violates this policy will be subject to disciplinary action up to and including termination," the policy continues.
It is not clear what such a "violation" would look like in practice, given that the "policy statement" does not appear binding on staff members. The only mandate in the language refers to the supervisor's obligation to disclose the relationship to HR and address conflicts of interest.
Repeated queries to officials at Columbia, seeking clarification on the enforcement of the policy, went unanswered. The Office of the President did not respond to two requests for comment. Neither did spokespersons Robert Hornsby or Victoria Benitez. Nor did Columbia's Title IX coordinator, Marjory Fisher.
Maria Enriquez, the dean's executive assistant in the School of General Studies, said she would forward The Fix's questions about the policy to spokeswoman Caroline Adelman. Adelman did not respond.
In addition to the sexual relationship, the lawsuit also alleges that Harford gave Doe $500 and that another administrator had seen text messages between the two, but that university officials took no action on the matter.
"Columbia pays lip service to the ideals of a safe campus, but it has a well-documented record of violating Title IX in preventing and responding to reports of sexual misconduct," David Sanford, the chairman of Doe's law firm, said in a press release.
"Jane Doe's story has become a familiar one at Columbia," Sanford said. It's the firm's third "gender discrimination/sexual harassment case" against Columbia.
MORE: Teacher wants job back after being fired for having sex with her student
MORE: Male grad student sues female feminist professor, university for sexual harassment
IMAGE: AlexLMX / Shutterstock.com
Like The College Fix on Facebook / Follow us on Twitter