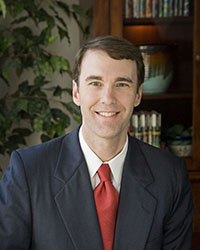 The Associated Press has an in-depth look at the downward spiral for Gordon College after President D. Michael Lindsay signed a letter asking President Obama for certain exemptions around hiring and sexual orientation at the evangelical school.
It's an especially important story because the evangelical school, as the AP itself says, is at the "liberal end of the spectrum" in Christian education – yet it's being treated like Bob Jones University in its liberal New England community. And yet, unlike more pugnacious peers, Lindsay refuses to sue those who have discriminated against the school.
The College Fix has previously covered Gordon's fall from grace for holding fast to Christian orthodoxy, including its potential loss of accreditation over Lindsay's stand and the fact that several leaders close to Obama also signed the letter.
The fallout from Lindsay's signature has been severe, the AP reports:
Mayor Kim Driscoll of Salem responded by ending Gordon's contract to manage the city's Old Town Hall. Salem's Peabody Essex Museum ended its academic relationship with the school and withdrew support for Gordon's grant application to the National Endowment for the Humanities. The New England Association of Schools & Colleges started a review of the controversy. …

The committee voted 4-3 in late August to end its 11-year partnership between Gordon and Lynn public schools over Lindsay's position. Thousands of Gordon volunteers had taught English to refugees, installed art in public elementary schools, distributed toys and gift cards at Christmas and helped students with their homework. Gordon had an office downtown, with a director who joined the boards of several local service agencies.
More on Gordon as the weird liberal aunt of the Christian college family:
The college upholds the Bible as the authoritative word of God while providing the "freedom to offer constructive criticism of this tradition." Evolution is taught in the science program. Draped nude models are used for art students learning to draw the body — unusual in Christian art programs. An alcohol ban is only for campus and school events, instead of the blanket prohibition sometimes found at other evangelical schools. The 1,700 or so undergraduates are encouraged to respect different views of what it means to be Christian.
A respected sociologist and author, Lindsay himself is awfully moderate:
"I'm OK in civil society for there to be civil unions, insurance rights, domestic partnerships, all those kinds of things," Lindsay said. "But the difference here I think we need to pay attention to — this is a religious institution that presumably might be asked to betray one of its core convictions."
He says he's gotten several offers from legal groups to sue the school's former partners for unconstitutional retaliation, but won't go that route:
He has met with faculty and staff and with gay students and alumni. He spoke to a teachers' union in nearby Georgetown, which agreed to continue to host Gordon student-teachers, and sent letters to superintendents of other public schools where Gordon students trained.

When the fall semester began, Lindsay went to the dorms over two nights to answer questions from undergraduates. Gordon has formed a working group including trustees, students, administrators and faculty to address some of the concerns raised about the challenges for gay students on campus. The group, which includes a gay student and some faculty who oppose the current life and conduct statement, will meet through February.
Like The College Fix on Facebook / Follow us on Twitter
IMAGE: Gordon College