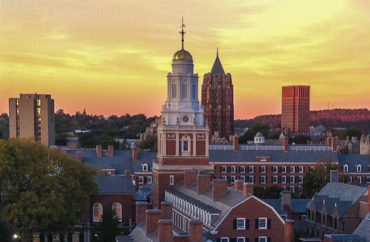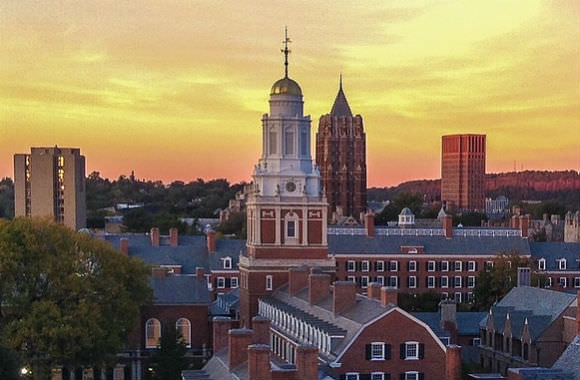 Say goodbye to due process and disinterested justice
To much of the public, Saifullah Khan's lightning-fast acquittal by a jury was perplexing and unjust.
It was only when jurors and court observers shared their firsthand accounts, as did Cynthia Garrett of Families Advocating for Campus Equality, that the public got a sense of how shoddy the rape case against the Yale student was – and how (literally) incredible his accuser was.
Now that he's a free man, Khan is entering a secret prison: Yale's Title IX proceeding.
He told the Yale Daily News that the University-Wide Committee on Sexual Misconduct has resumed his case, which was put on hold before a "formal hearing" while Khan's criminal trial played out. (That trial was itself delayed several months after the bias and incompetence of Yale police was exposed.)
The stakes are lower in this proceeding, which will simply determine whether Khan can re-enroll at Yale and finish the two semesters he needs to graduate.
But the integrity of Yale's Title IX proceedings is certainly at stake, given what the criminal trial revealed about the disputed encounter between Khan and his accuser and Yale police's role as a "de facto arm of the campus bureaucracy."
MORE: Justice for Khan delayed months because of Yale incompetence, bias
Worth recalling that the investigatory abuses that came to light in this case would have been concealed from acc'd student if this had come before Yale's UWC:https://t.co/nkMqpOdrvm

— KC Johnson (@kcjohnson9) March 7, 2018
Now subject to Yale's five-part consent test
It's worth recalling that Yale judged itself more dangerous than Detroit in the first six months of 2016, based on the number of reported sexual assaults (only a "fraction" of the supposed real number, which would put Yale in league with war zones).
The News notes that Yale's latest so-called Spangler report on sexual misconduct, named after Deputy Provost Stephanie Spangler, said the school received an "all-time high" number of complaints in the second half of 2017.
Though 90 of the 124 reports are women against men (nearly all of the rest involve "gender not known" parties), more than half of the reports alleged sexual harassment – which includes "unwelcome verbal conduct of a sexual nature" (e.g., sex jokes) – and about a third, sexual assault (as little as "nonconsensual sexual touching").
MORE: Yale let accusers text each other to coordinate testimony against male
Common sexual behavior anywhere else in America (sex after drinking, foreplay without verbal consent, one person enjoying it more) is considered nonconsensual and traumatizing on elite campuses like Yale's.
This is made obvious by one of Khan's critics, who has plausibly said he can't demonstrate the university's definition of consent – a "positive, unambiguous and voluntary agreement to engage in specific sexual activity throughout a sexual encounter." (Let's cut the bull – no one who has ever had sex with a human being has ever given or received "consent" under that five-part definition.)
In other words, Yale has institutionally set a very low bar for finding Khan responsible for sexual misconduct against his accuser.
It's not just a different evidence standard
The university bar is even lower due to the school's continued use of a low evidence standard, known as preponderance.
It spurned the Trump administration's offer to raise the standard to "clear and convincing," which was used by elite schools including Princeton until the Obama administration forced such colleges to lower their standards. The practical effect is that guilt can be determined by 50.01 percent certainty (preponderance) rather than 75 percent (clear).
While the News correctly notes that civil courts tend to use the preponderance standard, it leaves out what those court also provide and Yale doesn't: basic due process.
As Robert Shibley of the Foundation for Individual Rights in Education noted after Donald Trump's election, "campus courts routinely deny students counsel, the right to face their accusers, access to evidence, and even the presumption of innocence," to say nothing of a low evidence standard.
MORE: Universities promise to ignore flexibility in new Trump Title IX guidelines
FACE's Garrett told the News that the difference between "beyond a reasonable doubt" in Khan's trial and Yale's preponderance standard isn't useful for explaining why the jury acquitted him:
She told the News that that "the Yale community seems to be in denial" when it comes to giving Khan a fair chance at returning to the University.

"It isn't even a measure of the differences in standards of evidence," Garrett added. "[The jury] didn't believe her, they said they didn't believe her, she was not credible, this is not he said-she said, this is 'we don't believe her, and the evidence supports what he said.' … Why is it that an ideology has to supersede actual facts?"
Why is it always omitted that the preponderance standard on campus does not have the accompanying due process protections provided in civil court? Khan's UWC process resumes https://t.co/i1SI9iBd6G

— Anne (@Anneeliz1) May 3, 2018
Just a few of the things the jury didn't believe, according to Garrett's firsthand account: that Khan forced himself into the accuser's dorm room (card swipe data contradicted it), that she was too intoxicated to remember details when cross-examined (her own witnesses weren't helpful), or that her feet were "dragging" and eyes "closed" as they walked back to the dorm (contradicted by surveillance video).
Will any of this prove problematic for the University-Wide Committee on Sexual Misconduct at Khan's hearing? Probably not. After all, they believe the survivor, his accuser is a woman, and Khan isn't white.
MORE: What the media didn't tell you about the Khan rape trial
MORE: Yale is more dangerous than Detroit? Sex assault report suggests it
IMAGE: slack12/Flickr
Like The College Fix on Facebook / Follow us on Twitter