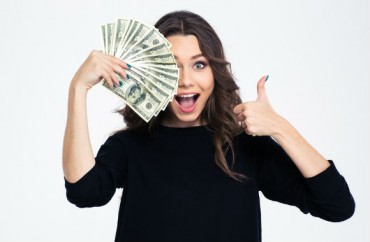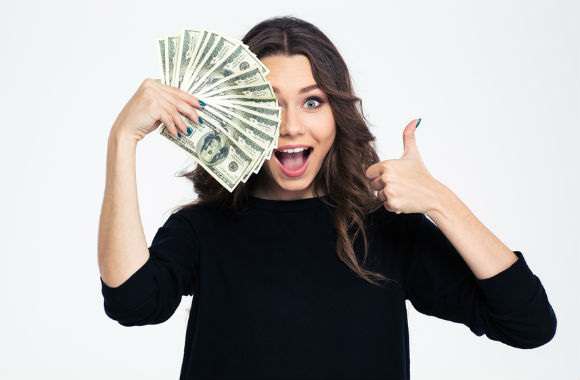 'Unfortunate that other universities have not included students in their discussions'
Student employees at two major West Coast university systems are getting wage increases over the next few years.
But only one set of students is celebrating, while the other is grumbling that they have been stiffed.
The University of California System, which employs 195,000 people, is raising its minimum wage to $15 an hour from the state's $9 over the next two years. It will affect nearly 3,200 "direct and service contract employees," according to the university.
"UC Fair Wage Fair Work Plan" raised the minimum wage for full-time employees and contractors to $13 earlier this month, and it will rise to $14 in a year and $15 in October 2017.
The "fair wage" leaves out a huge population, though.
Because the plan exempts employees working less than 20 hours a week, it won't apply to the vast majority of student workers at UC campuses.
"The one minor detail that nobody really covered is that many employees are left out," Alberto Perez, a UC-Santa Barbara student, told the Daily Nexus.
Perez said the university has an "unspoken rule that suggests students don't work" more than 20 hours a week, even though some students need longer hours "to be in school in the first place," financially speaking.
Worried about 'shortchanging' a student's education
Dianne Klein, media relations director for the university system, told The College Fix that, for students, "working more than 20 hours a week while studying full-time is extremely difficult without shortchanging a student's university education."
Those working fewer than 20 hours a week "are students who are on work-study, which is part of their financial aid packages," Klein said. "In other words, these wages are calculated to cover part of their tuition."
Klein did not specify whether students are barred by default from working more than 20 hours at UC jobs, or whether they need approval to work more than 20 hours, and thus don't qualify for the pending $15 wage. She did not answer followup queries before publication.
New University, UC-Irvine's official student newspaper, reported last week that student workers' hours "are capped at 19.5 hours per week."
UC's $15 wage track follows the state's pending minimum-wage increase to $10 per hour in January.
The university system said the wage increase for full-timers will be covered by "non-core funds" like food services or bookstores, not tuition.
The wage increase won't lead to increased undergraduate tuition, which hasn't risen since 2011, "this year or next," Klein told The Fix.
The president of the UC Student-Workers Union, UC-Santa Cruz grad student Robert Cavoorish, told the Daily Nexus that he didn't know of "any specific union actions planned" to pressure the system to include student workers in a wage increase.
"We're organizing ourselves to make sure we can continue to push for things like this in the future, while making sure this doesn't just apply to a few workers again," Cavooris said.
Democratic Gov. Jerry Brown vetoed a bill last week that would have made similar changes at the UC system specifically, New University reported – requiring UC to pay full-time contract employees the same minimum wage as university employees.
Zachary Helder, external vice president of UCLA's Undergraduate Student Association, had written a Los Angeles Daily News op-ed against that bill. He called it an "unfunded mandate" that "merely transfers money from one group of vulnerable Californians to another," meaning students whose tuition would have to rise.
UW students are fine with hiked fees to pay for raises
University of Washington student workers, meanwhile, are getting a wage hike along with everyone else employed at the flagship Seattle campus.
The university said it's raising the campus minimum wage to $13 in January and $15 in January 2017. It will affect approximately 5,500 workers, including 3,500 student workers.
The estimated cost of the hike will be $3.2 million next year, with $2.9 million of that paying for student workers, while the following year's cost is estimated to be $7.9 million overall and $6.7 million of that paying student workers, the university said.
There was doubt at UW whether, as a state institution, its flagship campus was bound by Seattle's new $15 minimum-wage structure, KING-TV reported. It asked the state government for an answer but didn't get one, prompting the university to go ahead and implement the city wage structure in Seattle.
Students won't get wage hikes at every UW campus, though. Norman Arkans, associate vice president of media relations and communications, told The Fix in an email that the Bothell campus is also jacking the minimum wage for student workers but the Tacoma campus is not.
"They are still evaluating the financials—and I believe there is a $15 minimum wage initiative on the Tacoma November ballot," Arkans said. "They may be waiting to see how that fares."
'Wage compression' could drive students off campus for jobs
Arkans told The Fix in a previous interview the university spent the summer looking at its financial situation and consulting Seattle students on a possible wage hike, since many jobs are paid in part through student fees.
"We wanted to make sure those students were comfortable with this. The answer is yes, they were," said Arkans. The student government, paid by student fees, said that its budget "could accommodate the increases without increase in student fees."
Tyler Wu, president of the student government, credited the administration with including student officials "from the very beginning" in discussions, since "we make up a large portion of employees currently getting paid the minimum wage."
"It is unfortunate that other universities have not included students in their discussions, because the decisions they make truly do make the largest impact on their students," Wu said, referring to the UC system's exclusion of student workers.
The Services and Activities Fee Committee at UW drafted a report on the issue for officials' consideration.
"One major factor we looked at was wage compression and what an equitable way to deal with it was," Mac Zellem, student and committee chair, told The Fix in an interview. He was referring to how Seattle's $15 minimum wage could apply to everyone in the city except UW employees if the school didn't act on its own.
"The goal of the minimum wage campaign has always been to raise standards for everyone," David Parsons, president of UAW Local 4121, which represents "academic student employees" at UW, told the union-funded publication The Stand.
The unions fighting for the Seattle wage hike "weren't about to let it be applied selectively on campus," Parsons said.
"We do want all of our workers, including our students, to be well paid" so that they don't leave campus jobs for higher-paying work in the rest of the city, Arkans told The Fix.
Like The College Fix on Facebook / Follow us on Twitter
IMAGE: Dean Drobot/Shutterstock