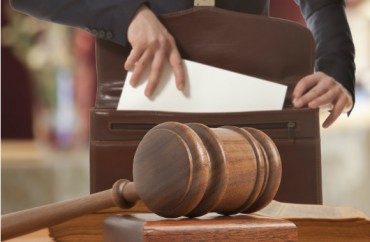 University 'didn't have a problem with what I ended up publishing'
Did Tulane University agree to "stop discriminating against men" to resolve a federal civil-rights investigation?
The private university and a mainstream media outlet have challenged the characterization of its "resolution agreement" with the Department of Education, reached in December but not publicized for a month.
Tulane has been under the microscope for possible Title IX violations against men since last summer, when the Office for Civil Rights opened an investigation into six women-only scholarships as well as female-only mentoring and internship programs.
PJ Media first reported on the Dec. 14 agreement, which obligates Tulane to not treat "male students differently on the basis of sex" in financial assistance or "experiential learning opportunities, programs, and student organizations."
The conservative outlet said the university "agreed to stop financially discriminating against male students" to resolve the investigation. Prof. Mark Perry of the University of Michigan-Flint, who has filed several complaints against universities for anti-male bias, also claimed the agreement "forces Tulane University to end gender discrimination."
Inside Higher Ed questioned these assertions, citing "experts on higher education law" and Tulane's claims about the meaning of the agreement, which The College Fix has reviewed.
The author of the PJ Media report, Toni Airaksinen, told The Fix she stood by her reporting, which she cross-referenced "multiple times with the complaint, the resolution, what the OCR told me on background, and what Tulane told me."
The university spokesperson "didn't have a problem with what I ended up publishing," she wrote in an email. "If there was a legitimate error in my article the OCR or Tulane would have reached out by now."
Tulane responded to queries on Monday, more than two weeks after The Fix called for comment. A spokesperson said it was working on answers, but those have not arrived as of Tuesday night.
Resolution is 'aligned with the complaint allegations'
The programs under investigation are part of the Newcomb College Institute, whose explicit mission is "Educating undergraduates for women's leadership in the 21st century."
Newcomb was a women's college affiliated with Tulane that eventually merged into the university.
The institute says it has an endowment of $36 million that generates $2 million a year. Its financial aid has been historically limited to women, even though men comprise only 42 percent of Tulane's enrollment.
The eight financial items mentioned in the complaint, filed by Title IX attorney Margaret Valois, include the Landor Lewis and Shirley Gauff Awards, Grace Hopper Celebration Award, Newcomb Alumni Association Grants, and student research grants. (Not all are listed on the institute website.)
MORE: Department of Ed investigates UMich for anti-male discrimination
Another one – a summer internship grant – provides up to $2,000 annually for "housing and travel costs." It appears to have been modified since the complaint was filed: The page now says it's open to "students," though their internship still "must be centered in women's leadership or gender equality" and support the institute's women-focused mission. Another internship page still refers to the grant as limited to "women."
Eight more programs are classified as experiential, including mentoring, technology and African-American programs. Five have either "women" or "alumnae" in the title.
OCR's Dallas office notified Valois the same day it resolved the investigation with Tulane. It told her that Tulane's proposed resolution agreement was "aligned with the complaint allegations," and OCR determined that it "appropriately resolve[d] them."
It did not specify when Tulane submitted the proposal. The investigation was only opened in late August, and PJ Media reported at the time that OCR's Dallas office had a backlog of 1,800 cases, meaning it was likely the Tulane investigation hadn't gotten far by December.
Tulane University resolutio… by on Scribd
Training staff must know that 'sex discrimination against men' violates Title IX
The agreement has three "action items" and associated reporting requirements. The first two are due by Sept. 6.
It binds the university to "ensure that it is not treating male students differently on the basis of sex by providing different amounts or types of financial assistance, limiting eligibility for financial assistance, applying different criteria for financial assistance, or otherwise discriminating" in financial assistance.
The university must submit a "narrative explaining any alterations" that it made to the eight programs, as well as any other financial assistance that requires alteration, to comply with the agreement. It also must turn over "relevant governing documents, application materials, selection criteria, and promotional materials."
The second action item requires the same narrative for alterations to experiential programs that Tulane must make so that men are not treated differently.
The third item is due March 29, by which time Tulane must show OCR its proposed training for administrators who approve financial assistance and experiential learning programs. These include "all speaker's notes, handouts, and PowerPoints (or other presentations), and the name, title, contact information, and qualifications of the trainer(s)."
MORE: Prof challenges UMich programs that are 'preferential' to women
Training must be conducted by staff who are "knowledgeable about the relevant requirements of Title IX" – at minimum, the regulations on nondiscrimination in financial assistance and "participation criteria" for experiential learning. The agreement explicitly states that training staff must know that "sex discrimination against men" violates Title IX.
Tulane must provide OCR documentation that it trained relevant personnel, including "a sign-in sheet with the names and titles of individuals who attended the training," within 35 days of OCR approving the training.
The university agreed to OCR visiting campus to interview staff and students and request additional information to determine if the university is complying with the agreement. OCR can bring "administrative enforcement or judicial proceedings" to enforce the agreement, with a 60-day notice during which Tulane can "cure the alleged breach."
The agreement makes explicit that it "does not constitute an admission of liability, non-compliance, or wrongdoing" by Tulane.
'Remedial Title IX training' for dopey administrators
PJ Media twice characterized the resolution agreement as "unprecedented." Valois told the publication she hopes the agreement serves as a "road map" for how institutions should change academic programs: "The tables have turned, and this case acknowledges that reverse-discrimination exists against men in academia."
Perry, the University of Michigan-Flint professor and American Enterprise Institute scholar, characterized the agreement as requiring "remedial Title IX training" for administrators "who somehow didn't understand the crystal clear language" of Title IX.
He said Tulane's "systematic, ongoing and open sex/gender discrimination … is common at universities all over the country in every state." Similar complaints are pending, "and many more to come in the future, that are similar to Margaret Valois's successful precedent-setting complaint against Tulane University," Perry said.
Tulane emphasized to Inside Higher Ed that it admitted no wrongdoing, a common feature of OCR resolutions. It suggested the agreement will not change its prior practice, which is to follow decades-old Department of Education guidance on "how to administer scholarships that had been created specifically for either men or women."
That guidance provides the example of 50 students chosen to receive financial assistance. If the financial aid office runs out of "non-restrictive funds" after 25 students and only sex-specific funds are left, those funds "must be awarded without regard to sex." A university must "cease to give awards" if it can't find additional funding for the opposite sex. The guidance was written when men-only financial assistance was common.
Inside Higher Ed gave a vague summary of the resolution agreement and cited one of the more paltry women-only grants — a one-time $250 gift — as indicative of the grants at issue. It did not mention OCR's letter to Valois stating that the agreement is "aligned with the complaint allegations."
The publication noted several times that Tulane didn't specifically say it would change any program. It claimed that "many legal experts say there is no evidence" that women-only programs such as Tulane's are "inherently illegal under federal antibias laws," but only cited two.
A third expert, General Counsel Peter McDonough of the American Council on Education, distinguished between "what's legal and what's questionable" given the changing demographics of higher education, particularly the dominance of women in higher education.
"It would be worrisome if people came to believe that any college program or activity that is more attractive to women, or designed to attract women, is illegal," he told Inside Higher Ed. The complaint against Tulane did not fault its programs for being "designed to attract" women, but for excluding men.
MORE: Tulane under federal investigation for women-only scholarships
IMAGE: Andrey Burmakin/Shutterstock
Like The College Fix on Facebook / Follow us on Twitter