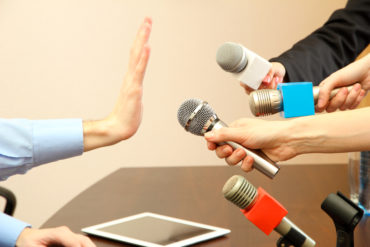 Trans professor met with 'deans and academic leaders'
Officials at Colorado State University are refusing to explain what a transgender activist and educator discussed with upper-level administrators during a visit to the school's campus last week.
Z Nicolazzo, a male-to-female transgender professor at the University of Arizona, visited Colorado State's campus last week to give a presentation on transgender college students, including "how gender creates tension points for students, faculty and staff on college campuses."
The academic was also scheduled to "discuss what possibilities exist for reimagining gendered futures, including how trans people have already been using the internet to do this sort of world-making and visioning."
According to the school's website, in addition to that presentation, Nicolazzo was scheduled to meet with "a variety of campus constituents during her two-day stay on campus," including "University Housing, the Health Network, the Pride Resource Center, Safe Zone Facilitators, and…Deans and Academic Leaders."
The event was sponsored by multiple departments on campus, including the school's Pride Resource Center, whose mission is to help students "explore and increase their understanding of sexual/romantic orientation, gender, and identity intersection."
The College Fix reached out to multiple officials at the university to learn more about why Nicolazzo was meeting with administrative leadership and what would be discussed in those meetings.
Asked which academic leaders were schedule to attend the event, Dora Frias, the director of the Pride Resource Center, replied by sending a link to the event listing. She did not respond to a further query asking why Nicolazzo was speaking to university leadership and what those meetings would entail.
Frias noted that the talk "will be recorded and available on the Vice President for Diversity," though that recording did not appear to be available on the university's website on Tuesday evening, several days after the talk.
Jessie Charbonneau, a senior counselor at the Health Center and the center's liaison to the school's Pride Resource Center, simply replied with the link to Nicolazzo's speaking event, claiming that listing was "all the information I have."
The Fix also called the pride center directly multiple times. Eventually a staffer answered the phone and told The Fix a response would be forthcoming from the center. No further response was given.
'Shifting systems'
On the event listing, Frias praised Nicolazzo's work.
"Z's work is critical as we continue to move forward efforts at CSU to shift systems that create a thriving community for our transgender students and colleagues," Frias said, noting that Nicolazzo would be "bridging efforts with a variety of campus partners and colleagues."
The event, titled "Un/Seen: How gender influences college going, and the possibilities of transgender world-making," was meant to detail the life of transgender students on college campuses.
Colorado State University has numerous campus resources meant to serve transgender students. The Pride Resource Center's website includes a "Trans on Campus" portal where students can find information on the school's non-discrimination policies, name changes, transgender housing options, gender inclusive restrooms and more.
The pride center has also released an educational poster that offers "tips for supporting transgender people." Among those is a suggestion to avoid the term "ladies and gentlemen," which the pride center deems a "transphobic" phrase.
MORE: Johns Hopkins professor on child transgender trend: 'Many will regret this'
MORE: This professor has helped guide 1,000 youths into transgender identities
IMAGE: Africa Studio / Shutterstock.com
Like The College Fix on Facebook / Follow us on Twitter