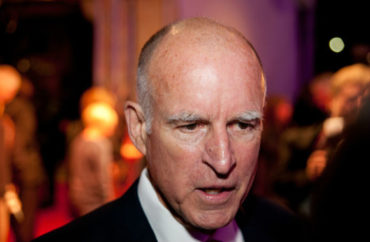 A measure that would have required California's public universities to provide an abortion-inducing drug to students for free has been vetoed by Gov. Jerry Brown, a surprising move for the Democrat politician and an answer to prayers from many pro-life groups that had fought hard against the effort.
In a statement to the legislature, Brown called the measure "not necessary," noting that "the average distance to abortion providers in campus communities varies from five to seven miles, not an unreasonable distance."
The abortion pill, formally called RU-486, is a misnomer for a combination of drugs that essentially produces a miscarriage in pregnant women. Women often experience heavy bleeding, nausea and strong abdominal pain as they expel the fetus over the course of several days. The drugs may be given during the first 10 weeks of a women's pregnancy.
According to the Sacramento Bee, "the bill would have required $9.6 million in private funding to provide a $200,000 grant to all public universities. It also would have provided a $200,000 grant to both the University of California and California State University systems to provide 24-hour telephone patient support for abortion medication recipients."
Students for Life of America, a pro-life group that had worked to defeat the measure, hailed Brown's veto as "a huge victory for the Pro-Life Generation."
That group and others had argued the measure would have put students in danger because using the medication is prone to complications, some deadly. They also called it a possible liability nightmare for public campuses and argued California schools do not need to be in the abortion business.
MORE: Bill to require public universities provide abortion pills advances
IMAGE: Randy Miramontez / Shutterstock
Like The College Fix on Facebook / Follow us on Twitter