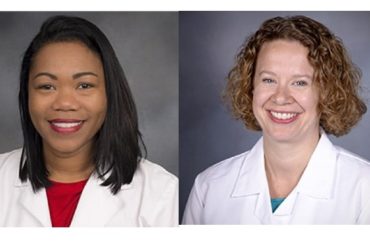 Republicans questioned public university's role in abortions
The University of Louisville has frozen an agreement with EMW Women's Surgical Center after scrutiny from pro-life legislators.
EMW is the last remaining abortion facility in the state but is currently not aborting babies due to legal challenges.
U of L spokesman John Karman told the Courier Journal that the university "paused our residency training affiliation with EMW until we can determine the future of the relationship."
"U of L has an arrangement with EMW as a training site for residents in obstetrics and gynecology, and, in turn, EMW provides 'salary support' to the university for the physicians who train them," medical school dean Toni Ganzel previously told legislators, according to the Journal.
Dr. Tanya Franklin (pictured, left) and Dr. Ashlee Bergin (pictured, right) are both professors at University of Louisville who abort babies and perform other work for EMW.
The pro-abortion American College of Obstetricians and Gynecologists criticized the change in agreement.
"Abortion is essential health care and comprehensive medical training must include training around abortion," CEO Maureen Phipps told the Louisiana newspaper. "Preventing obstetrics and gynecology residents from accessing critical training in abortion care because of uninformed legislative interference will create harmful effects and damage to patients that cannot be undone for years to come."
Other higher education institutions have come out in support of abortion. In anticipation of the eventual reversal of Roe v. Wade, the University of Michigan's president created a task force to focus on helping women have abortions if the state outlawed them.
Interim President Mary Sue Coleman appointed abortionist, professor and Planned Parenthood employee Dr. Lisa Harris to oversee the task force.
MORE: Kentucky students help women choose life
IMAGES: U of L Health
Like The College Fix on Facebook / Follow us on Twitter