Who We Are
John J. Miller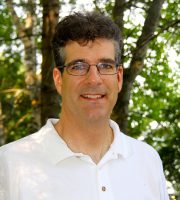 John J. Miller is the founder and executive director of The College Fix and its parent organization, the Student Free Press Association. He is also director of the Dow Journalism Program at Hillsdale College, national correspondent for National Review, and a frequent contributor to the Wall Street Journal, Philanthropy, and other publications. His books include The First Assassin, a historical thriller, as well as The Big Scrum: How Teddy Roosevelt Saved Football and The Polygamist King: A True Story of Murder, Lust, and Exotic Faith in America. As a student at the University of Michigan, he edited the Michigan Review. His personal website is HeyMiller.com.
Jennifer Kabbany
Jennifer Kabbany is Editor of The College Fix  – a publication of the Student Free Press Association. From 2002 to 2013, she worked in various capacities for the North County Times and San Diego Union-Tribune newspapers as a City Hall, education and features reporter, as well as a weekly education columnist. Previously, she served as Associate Editor of FrontPage Magazine, as well as held editorial positions at The Weekly Standard and The Washington Times. She is also a Robert Novak Journalism Fellowship recipient and has contributed to National Review. Jennifer graduated from San Diego State University, where she served as Editor in Chief of The Daily Aztec.
Greg Piper
Greg Piper is Associate Editor of The College Fix. He spent several years as a technology policy reporter and editor for Warren Communications News in Washington, D.C., and guest host on C-SPAN's The Communicators. Previously he led media and public relations at Seattle's Discovery Institute, a free-market think tank. Greg is developing a Web series about a college newspaper, COPY, whose pilot episode was a semifinalist in the TV category for the Scriptapalooza competition in 2012. He graduated in 2001 from Seattle Pacific University, where he co-founded the alternative newspaper PUNCH and served as a reporter, editor and columnist for The Falcon.
Dave Huber
Dave Huber is an Assistant Editor of The College Fix. He has written about education, politics and entertainment for over a decade, most of that time at The Colossus of Rhodey and the popular media bias site Newsbusters. He's also served as a writer and editor-in-chief of Advanced Iron, an entertainment webzine. Involved in public education for 25 years, Dave holds a B.A. and M.Ed. from the University of Delaware and is a graduate student member of the National Association of Scholars. In association with the NAS in 2000, Dave chaired the Delaware Textbook Assessment Committee, which examined American and world history texts in the state.
Daniel Payne 
Daniel Payne is an Assistant Editor of The College Fix. He attended Virginia Commonwealth University, where he studied English literature and the Italian language. He is also a senior contributor at the Federalist. His work has appeared in National Review Online, Reason, Front Porch Republic; his writing has also been used as instructional material for college composition courses. Additionally, he runs the blog Trial of the Century.
Nathan Rubbelke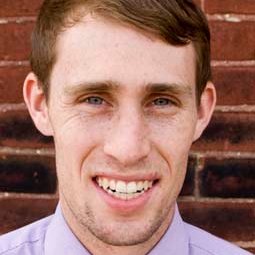 Nathan Rubbelke is a staff reporter for The College Fix with a specialty on investigative and enterprise reporting. Rubbelke is a 2016 graduate of Saint Louis University, where he majored in political science and sociology. He was most recently a county government and police reporter with The Commercial Review daily newspaper in Portland, Indiana. Prior to that, Rubbelke reported for The College Fix during his final two years of college, writing articles picked up by the Drudge Report, Fox News and many other news outlets. In the summer of 2015 he served as a College Fix/Student Free Press Association journalism fellow at The Washington Examiner. He has also interned with Red Alert Politics and the National Journalism Center and has served an internship with St. Louis Public Radio.