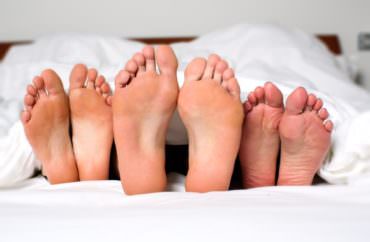 An upcoming workshop at the University of Texas at Austin will teach students how to check their "monosexual privilege."
Monosexual privilege is defined as a "system of unearned advantages" afforded to straight people at the expense of people with bi, pan and fluid sexual identities, according to a Michigan State University gender and sexuality glossary.
"These advantages and rights are so embedded into all dimensions of society that they are taken for granted and practically unrecognizable to heterosexual people," the glossary states.
The UT-Austin workshop, scheduled for August, is designed to affirm LGBTQIA+ people and allyship and warn against "heterosexual" and "monosexual" privilege; it's one of several LGBTQIA+ themed workshops slated for next month, the Daily Wire reported, adding:
The site provides several workshop materials, including one form on "Heterosexual and Monosexual Privilege." The document lists a total of 44 supposed privileges, including, "I can choose to be in a polyamorous relationship without being accused of reinforcing stereotypes against my sexual-identity group." Another portion of the list reads "I can easily find representations of people of my sexual-identity group."

The Gender and Sexuality Center also hosts one workshop titled, "Histories of & Accountability to Trans Feminisms," which features a list of terms associated with "Transfeminism." It defines the word "transfeminism" itself as "a movement by and for trans women who view their liberation to be intrinsically linked to the liberation of all women and beyond."

It also defines "transmisogyny" as "The intersection of transphobia and misogyny that systematically targets trans women" and "misogynoir" as "The intersection of racism, anti-Blackness, and misogyny that Black women experience."
This is not the first time UT-Austin has hosted a workshop on this topic.
As The College Fix previously reported, in 2017 the institution hosted an "Interrupting Monosexism" workshop. That event aimed to interrupt "biphobia and bi-erasure" and "brainstorm actions for supporting the work of bisexual, pansexual and fluid advocates," the university's website stated at the time.
The term "monosexual privilege" has been used in academia for over a decade, according to an internet search of the term.
MORE: Michigan State releases 'inclusive' guide for Romance languages
MORE: Shutterstock
Like The College Fix on Facebook / Follow us on Twitter