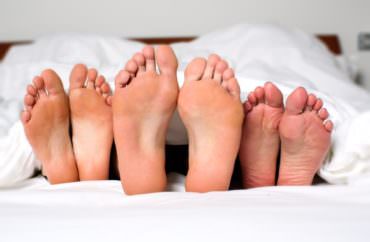 A workshop offered at the University of Texas at Austin teaches students bisexuality, pansexuality and "fluid sexuality" should be embraced and supported.
Called "Interrupting Monosexism," the workshop aims to interrupt "biphobia and bi-erasure" and "brainstorm actions for supporting the work of bisexual, pansexual and fluid advocates," according to the university's website.
Bisexuality, pansexuality and fluid sexuality is when someone is attracted to both men and women, or attracted to a variety of other gender-nonconforming individuals, such as transgender people.
The workshop is offered through the public university's Gender and Sexuality Center and discusses topics "important to many members of the university community," according to Leslie Asher Blair, executive director of communications, in an emailed statement to The College Fix.
"Interrupting Monosexism" was hosted last spring, and about 10 students, staff, faculty and administrators attended, and it will be offered again for the upcoming school year, Blair said.
The Gender and Sexuality Center declined to comment on the workshop to The College Fix.
Handouts for the workshop include a "NonMonosexual Identity Definitions" worksheet and a "Monosexual Privilege Checklist," the latter of which details the apparent privileges that heterosexual, gay and lesbian people enjoy. Examples include "When I disclose my sexual identity to others, they believe it without requiring me to prove it" and "I can be confident that people will not rename my sexual identity or use different words to describe my identity than I do."
In a further display of "interrupting monosexism," the center shared a post celebrating "International Non-Binary People's Day" on July 14.
Blair also referred to the University Diversity and Inclusion Action Plan, noting the institution "is committed to providing training to students, faculty, staff, and administrations to better support a diverse student body and a diverse team of colleagues." The plan was put out in late March.
Other workshops hosted by the center include "What Do Thriving Queer Communities Look Like," "Histories of & Accountability to Trans Feminisms," "Identifying & Interrupting Everyday Intersectional Sexism" and "Intersectionality & Allyship."
MORE: Public University's Sex Week Includes 'Negotiating Successful Threesomes' Event
Like The College Fix on Facebook / Follow us on Twitter
Like The College Fix on Facebook / Follow us on Twitter