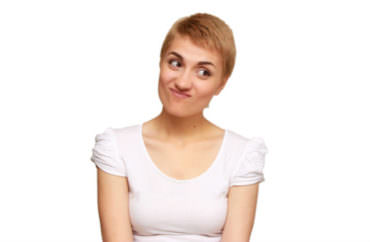 UPDATED
Given the subject area, it was inevitable an academic would attempt something like this: A UK university academic advisor is claiming racist comments she made are "protected" by her belief in critical race theory.
Aysha Khanom was canned from her position at Leeds Beckett University after tweeting racist remarks to a mixed-race political pundit and a social media commenter back in February.
According to The Guardian, the Twitter account associated with the Race Trust, which Khanom founded, asked black conservative commentator Calvin Robinson if he felt any shame due to the fact that "most people" view him as a "house negro."
Though Khanom claims she did not personally write the tweet, she accepted responsibility for it. However, Khanom later personally called a commenter to that tweet a "coconut."
The Race Trust Twitter account, noted at the organization's website as @RaceTrust, appears to have been deactivated.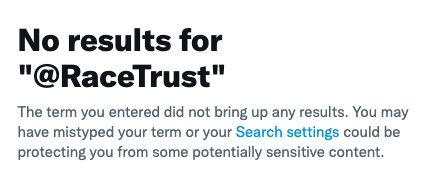 In "what is believed to be the first case of its kind," Khanom is suing her former employer under the UK's Equality Act, arguing that CRT and black radicalism are "protected beliefs." In June, an employment appeals tribunal ruled that "gender-critical" opinions are protected under the act. (Remember: There is no First Amendment in the UK.)
Khanom told The Guardian "[The remarks] were offensive – they're meant to be offensive because they're antiracist terms. You're highlighting a problem, so how can someone be racist by calling someone out for going against their own kind? It's almost upholding white supremacy. It's so contradictory it's unreal, racists have taken these terms and defined them for us.
"There is no way they are racist. They are meant to make someone feel uncomfortable but just because something's offensive doesn't mean you can't say it."
MORE: CRT is 'Marxism reinvented,' Nebraska governor says
Khanom also recently tweeted out sentiments expressing such (the first having since been deleted):

T is for Tom, Uncle.

We should never be afraid to call out those working against Black liberation. If they are Black we should be more vocal in our condemnation because they are often using their Blackness to undermine the struggle.
https://t.co/V7tY1d2R4L

— Aysha Khanom (@ak8619R) August 14, 2021
Khanom set up a fundraising page which provides her version of the controversy. "I am pursuing this matter and holding LBU to account not only to contest their condemnation of me as racist and rescue my besmirched reputation, but because it raises wider issues of freedom of speech and academic freedom.
"The term used was used in context and was not introduced by my organisation but by Calvin Robinson himself when he used the term in a televised debate."
Thus far, 1,115 pounds have been donated out of a requested 10,000.
UPDATE: Breitbart.com reports The Guardian stealth edited the section of its report where Khanom essentially referred to Robinson as a race traitor: "so how can someone be racist by calling someone out for going against their own kind?" When contacted by Breitbart, The Guardian replied "We will not be commenting."
MORE: Leftist educators lie about, then hide evidence of, CRT in schools
IMAGE: Dubrouskaya Tatsiana / Shutterstock.com
Like The College Fix on Facebook / Follow us on Twitter