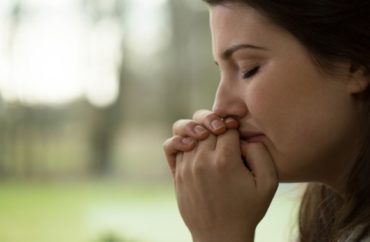 A group of academics at Canada's University of Windsor held a "day of mourning" on Monday to protest anti-black racism at the school.
Researchers, Academics, Advocates of Colour for Equity in Solidarity, or RAACES, said it will continue to hold such observances on the first Monday of each month until the university deals with black student and faculty demands, according to Yahoo! News.
RAACES is perturbed that a UW professor used the N-word in class (albeit in an academic context), and about a fraternity's racist private Facebook chat and racist emails sent to various professors and students.
Professor Richard Douglass-Chin, a member of RAACES and a recipient of a hateful email, said the group's action is about "the ways in which we see black students, black faculty, see this continuing brutality and fear and also erasure at the same time on our bodies, on our minds …"
UW President Robert Gordon brought in campus and local police to investigate the email matter; however, Douglass-Chin noted that Gordon, while trying to help, is still operating as part of a "very white system."
In response to RAACES day of mourning, the university said in an emailed statement that it "needs to fully address racial injustice, as it manifests in society, and as it has manifested on our campus. We are taking action and moving faster to do more to address the experiences of students, faculty, and staff, and we appreciate that so many members of our community are pushing us to be better.

We are doing everything we can to ensure a safe and inclusive environment on our campus. Nothing is more important at this time."

The statement continued to say that the following actions are being taken:

— 12 Black faculty will be hired by the 2023 hiring cycle.

— The Anti-Black Racism Task Force is underway and will be getting direct input and feedback from the university community through the next term. A report will be issued by them and recommendations will be actively implemented in Fall 2021.

— More than $150,000 in grants will be available for Black students, faculty and staff to support changes to curriculum and teaching, as well as research, leadership and professional development applications.
The statement concludes by noting UW will utilize a "race-based data collection process" to monitor university progress in the realm of race, equity and inclusion.
MORE: Prof wants observance on 9/11 of 'racial terror' against blacks
MORE: U. Pennsylvania grieves dead suspect who charged cops with knife
IMAGE: Photographee.eu / Shutterstock.com
Like The College Fix on Facebook / Follow us on Twitter