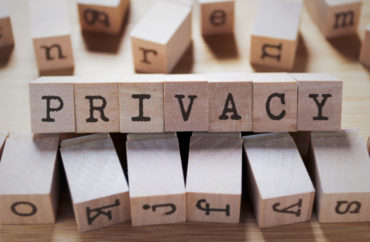 The American Civil Liberties Union is taking an Arizona high school to task for the color of the ID badges it gives to students, alleging they violate kids' privacy rights.
The issue: Mingus High School gives upperclassmen gray ID badges, while lowerclassmen get red ones. But upperclassmen who have "fallen behind academically" also must don the crimson IDs.
This, according to CBS-5, has led to "bullying and public shame" of some students.
Mingus junior Jordan Pickett said she's missed a lot of school due to illness. She and friend Jonah Ray, who is in a similar situation, must wear red badges like freshmen.
"Upperclassmen who are missing any credit, whatsoever, any credit, are immediately slapped with a red card," Ray said. "I said I like to study history. And a kid immediately chimed in saying 'You like to study, then why do you have a red card? That must mean you're stupid or something.'"
The duo complained to the school board, "but so far nothing has changed." Their badge predicament was then noticed by the ACLU.
[The ACLU] said this violates the Family Educational Rights and Privacy Act, or FERPA, which requires schools to maintain privacy of students' educational records.

They chose to take further action this week.

"We decided to send them a legal letter letting them know that this is unlawful and it needs to change immediately," said Marcela Taracena, with the ACLU of Arizona. …

The school's attorney tells AZ Family the policy is not inappropriate and doesn't violate the law, because FERPA allows for the release of "directory information."

On Wednesday, Mingus Union High School's attorney issued a formal response, claiming this is about safety and is not illegal.

In the letter, it said grade level is "directory information" and parents have allowed that to be public unless they fill out a non-release form, which includes grade level.

The form is available on the school's website.

The attorney also said the school hasn't received a form from those who are complaining. She said if the form is filled out, the students will be given a clear or white ID, neither identifying with the red or gray.
The Mingus attorney pointed out the school's colors are red and gray, like the badges. But Ray says this doesn't address the issue.
"They're still splitting people in two," Ray said. "Detached from friend groups, from certain classes, classmates."
FERPA expert Frank LoMonte of the University of Florida tells The College Fix via email that if it comes to it, the school likely will prevail:
Clearly, a school can identify people publicly as "junior" or "sophomore" without violating FERPA, because your class status is a matter of "directory information" and directory information is exempt from FERPA. So if the badges do no more than identify your standing as a sophomore or junior, then they're not giving away anything confidential.
LoMonte says the students' lawyer could argue the red badge "equates to publicly announcing a failing grade"; however, what about a student who fails a class and thus isn't eligible to walk with his class at graduation? Would that — and the fact that the student's name is not listed among the graduating class — be akin to "announcing" the student failed a course?
"That can't possibly be the way the law works," he says.
MORE: FERPA overused, law's author says
MORE: FERPA has become 'a distorted excuse for institutional stonewalling'
IMAGE: Sinart Creative / Shutterstock.com
Like The College Fix on Facebook / Follow us on Twitter