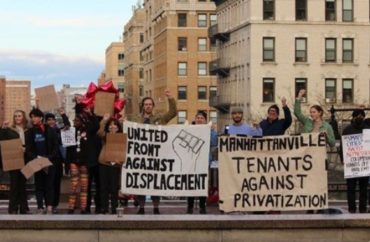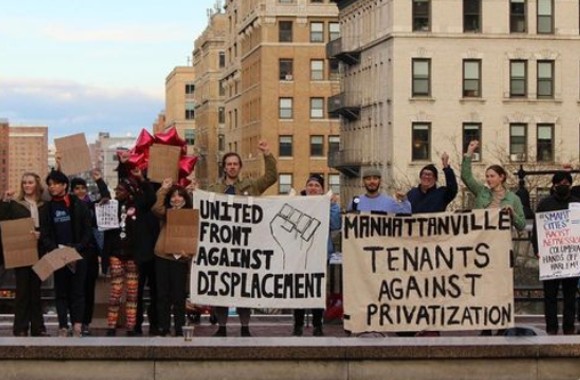 Activists say Ivy League school is too close to developers and violates civil liberties 
Community activists and students continue to take issue with a Columbia University course as well as the university's partnership with developers.
The "Co-Designing Smart Cities" course, taught this fall in the School of Public and International Affairs, promised to work with students on "identifying challenges that communities in select NYC Business Improvement Districts…are facing, and co-designing solutions to address these challenges with smart city innovations," but with a "human-centered approach."
This course showed the problem with Columbia's approach to the local areas and business development, according to an organizer with an activist group.
"We have called on Columbia to issue a public apology for hosting this course and to promise to never have a course like this again," Ryan Costello, an organizer with United Front Against Displacement, said in an email to The College Fix.
"We are deeply concerned by the way in which Columbia is pushing new dystopian and Orwellian surveillance technology in close coordination with the historically corrupt Eric Adams Mayoral administration."
"Columbia's efforts to aid the push by Eric Adams administration (and other sectors of the government) to turn Harlem into a Surveillance Smart City is deeply disturbing," Costello said.
UFAD previously called for the university to "cancel the class" and "use its enormous power and influence to stop the privatization of Harlem" which has "ruined the lives and communities of Harlem." Students and other activists previously protested and spoke out against the course.
MORE: Columbia names Hillary Clinton 'presidential fellow'
Students from Columbia, Barnard College and the City University of New York protested alongside UFAD in December (pictured), according to the Columbia Spectator.
Attempts by The Fix to contact student activists were not successful.
"We are listening to a broad group of community stakeholders along with faculty and students to explore the ways we can make positive contributions in our community," a Columbia spokesperson told the Spectator previously.
The Fix emailed the main lecturer of the course, Erika Whillas, three times in the last two weeks for comment concerning the results of the course and for any responses to objections about the class. She has not responded.
The Fix was also unable to obtain a response after five emails to multiple members of the executive committee of Harlem's Chamber of Commerce for comment on their potential involvement with the course.
Costello linked the university's efforts to that of Big Tech and its censorship of conservatives and liberals who questioned certain media narratives.
"We have seen in recent years how the government, in collusion with Big Tech has promoted new levels of surveillance and censorship that undermine fundamental rights like free speech," Costello told The Fix. "The recent revelations from the Twitter Files have shown how far this sort of narrative control goes (and actually these revelations are likely just the tip of the iceberg)."
"There needs to be investment to develop Harlem in a way that benefits the families, small businesses, and working people of Harlem," Costello said.
He wants developers to improve affordable housing and he wants to see manufacturing jobs return to the area. "Development should address people's needs instead of funneling tax dollars into the hands of elite universities and well connected corporations," Costello said.
MORE: Columbia axes doctor who inflated COVID credentials
IMAGE: United Front Against Displacement/Instagram
Like The College Fix on Facebook / Follow us on Twitter