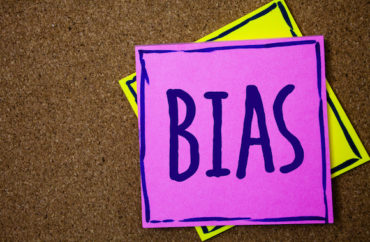 If you've ever wondered why, and how, the mainstream media are so awfully biased, remember where many of the journalists (or "journalists") come from.
Recently, we've seen the MSM botch yet another story related to President Trump's alleged collusion with Russia, and then went on the all-out attack on a bunch of Catholic high schoolers because the students — gasp! — had donned MAGA hats.
New York State has just passed the most "progressive" abortion law in the country, one which permits the procedure right up until the moment of birth. It also allows non-physicians to perform abortions, and moves language about it from the state penal code to health statutes.
While NY Governor Andrew Cuomo thinks this is so forward-thinking that he lit up One World Trade Center in pink, it is a position clearly at odds with that of most Americans.
Consider how The Cornell Daily Sun's Amanda Cronin covers the story. Titled "Historic Reproductive Rights Laws Passed in New York," Cronin says the NY law "more closely reflected the decision upheld in Roe v. Wade" and that its "progressivism is in stark contrast to the current national debate around abortion."
Democrats and other liberal-minded organizations were ecstatic over the outcome.

Shayla Parthasarathy '21, president of Cornell's Planned Parenthood Generation Action chapter, called the legislation "a big relief."

"It's rewarding to see the work of so many activists and advocates pay off, and to see legislation like the CCCA and the Boss Bill tackle some of the many economic challenges that hinder abortion access," Parthasarathy said.

After flipping eight Republican seats, N.Y. Democrats regained control of the Senate for the first time in decades, with the most women elected to the legislature in history.

"The Cornell Dems are so excited that New York State has recognized the importance of women's reproductive freedom when the federal government has been abdicating its responsibilities," said Cornell Democrats political director Geneva Saupe '21 […].
Cronin makes use of "reproductive justice" repeatedly, and the only mention of the opposing view says that "although [conservatives are] in the minority," they "showed strong opposition to the legislation." This is followed by a brief statement from a GOP state senator.
US Supreme Court Justice Brett Kavanaugh gets a nod, too … as a "threat" to overturn Roe. But Kavanaugh's — or anyone's — determination to overrule Roe would not affect New York, or any state whose legislature has a similar political bent. A (too-)widely shared misconception is that dismantling Roe means abortion becomes illegal again, everywhere.
It doesn't. It merely leaves the issue for the states to decide.
MORE: Young people flock to March for Life
MORE: Prof calls for 'bridge-building' on abortion debate, not 'raw activism'
IMAGE: Artur Szczybylo / Shutterstock.com
Like The College Fix on Facebook / Follow us on Twitter