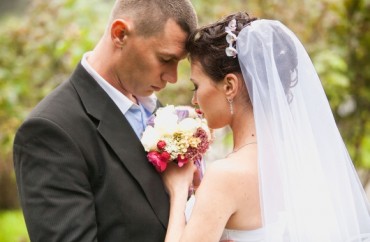 Column makes plea for 'genuine care' in sexual encounters
Harvard Sex Week wrapped up last Friday, with events like "Bloody Good! An Intro to Period Sex," "Hit Me Baby One More Time: BDSM in the Dorm Room" and "Sexual Fetishes A-Z" headlining the week.
The annual event has occurred since 2011, promoting "safe, well-informed, and pleasurable sexual choices," Lita Peña, co-president of Sexual Health Education and Advocacy Throughout Harvard, told The College Fix in a mid-October interview. SHEATH, a student-run group, organizes Sex Week.
However, two students who lead a group on campus that endorses premarital abstinence and traditional pro-family values are now calling on their peers to pump the brakes on turning sex into "an outlet for our unrestrained desires and debased passions."
In a Harvard Crimson op-ed titled "Recovering the Beauty of Sex," the co-presidents of the Anscombe Society at Harvard criticize the oversimplified nature of Sex Week's programming, especially regarding affirmative consent.
"What matters is not the act consented to, but the consent itself," they write. "While consent is obviously essential to the very nature of sex, there is so much more to it than just a verbal assent extracted from the other party in order to do whatever one desires."
The two argue that SHEATH's approach to sex reduces the act to "a purely physical act whose primary function is to produce pleasure and satisfy passions," and ignores any emotional or spiritual aspects that could make the act healthier and more enriching.
The op-ed makes clear that reducing all of sexual activity to concerns over consent reduces standards of acceptable sexual behavior and encourages students to view each other as outlets for gratification, and nothing more. Such views can also contribute to the prevalence of the hook-up culture, the two point out.
The column concludes with an appeal for students to have more "genuine care" and having each other's "best interests at heart" in sexual encounters.
"At the Harvard College Anscombe Society, we believe among other things that true sex should be a total and unreserved giving of oneself to another, physically, emotionally, psychologically, biologically, and spiritually," they write. "Its primary function is unitive, tying two people in an indissoluble bond, and procreative, wherein the love shared between the two manifests itself in the miracle of human life."
MORE: Harvard 'Sex Week' event touts sex during menstruation 
MORE: Porn star gives college students 'Intro to BDSM' training
IMAGE: Africa Studio / Shutterstock
Like The College Fix on Facebook / Follow us on Twitter