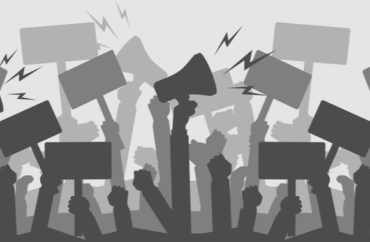 They failed to obtain a contract
Striking members of Harvard's graduate student union are returning to work having failed to secure wage raises and other benefits after nearly a month of striking.
The Harvard Crimson reports that the union and the university "have yet to reach an agreement" on the conditions demanded by the former. Those demands included wage hikes, improved health insurance benefits and changes to university grievance procedures.
The strike officially concluded just before midnight on Dec. 31, according to an email sent out by the union's bargaining committee. That committee will meet with university officials next week, on Jan. 7.
The Crimson reports that the university has signaled a willingness to reach an official agreement with the union:
"In response to our strike, the administration—for the first time ever—announced that they intend to reach a contract by the end of January," the [bargaining committee's] email read. "We now expect the administration to put all their energy into reaching a fair agreement."

The University has not formally committed to a timeline for reaching a contract, though it has repeatedly noted its commitment to ongoing bargaining with Harvard Graduate Students Union-United Automobile Workers. University spokesperson Jonathan L. Swain reiterated that sentiment in an emailed statement Monday.

"The University is pleased HGSU-UAW accepted our invitation for mediation. We remain committed to addressing concerns raised during these ongoing negotiations," he wrote.
Over the course of the strike, student unionists refrained from their duties as grad students, including teaching and holding office hours. Over the winter break, strikers were encouraged to participate in a "virtual picket line" by contacting administrators via email.
MORE: Harvard's grad student union has gone on 'indefinite' strike
IMAGE: Tetiana Yurchenko / Shutterstock.com
Like The College Fix on Facebook / Follow us on Twitter