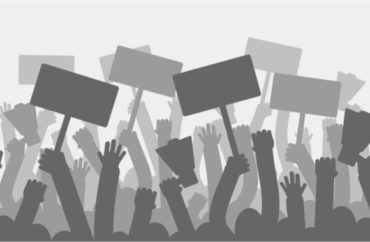 After months of failed negotiations
Following months of negotiations with the school in which worker demands could not be agreed upon, the graduate student union at Harvard University has gone on an "indefinite" strike.
The Harvard Crimson reports that the union launched its strike at midnight on Tuesday, capping "more than a year of contract negotiations" with the university. The union had been seeking better health care benefits, increased compensation and administrative concessions such as "sexual harassment and discrimination grievance procedures."
In a Facebook post, the union said the school "failed to produce meaningful responses to our proposals for harassment and discrimination protections, comprehensive and affordable health care, and fair pay." The post said the union intends to picket nine hours a day "every day this week."
Fliers attached to the post list several "teach-outs" scheduled by the union this week, including ones about "Labor & Politics," "Racial & Gender Justice" and "Climate Justice & Labor."
The Crimson reported that the university, through a spokesman, said the strike is "unwarranted:"
"Student workers have [a] vital role in fulfilling Harvard's teaching and research mission, and with that in mind, the University is committed to addressing concerns that have been raised throughout this process," [campus spokesman Jonathan] Swain wrote. "A strike will neither clarify our respective positions nor will it resolve areas of disagreement…"

During a bargaining session Monday, the union made substantial changes to its compensation and health care proposals but the two sides have not agreed to anything at this point.

HGSU is now asking for a 5 percent wage increase this year and 3.5 percent in each subsequent year of the contract. The union had previously requested a 4.25 percent annual wage increase for salaried research assistants and hourly workers, and a 5 percent annual increase for salaried teaching staff.
The union also lowered its demands regarding dental insurance, asking the university for 90 percent premium coverage where before it had asked for 100 percent.
MORE: Yale union activists eat whenever they're hungry, media call it 'hunger strike'
IMAGE: MicroOne / Shutterstock.com
Like The College Fix on Facebook / Follow us on Twitter