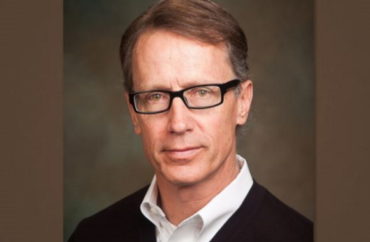 'A review of the impact of his Tweets on university operations'
Weber State University criminal justice Professor Scott Senjo has been placed on leave and remains under investigation for tweets he made in late May during the Black Lives Matter protests that took place after George Floyd's death.
Professor Senjo, in response to a video of an NYPD car driving through a crowd of protesters, tweeted "that's not how I would have driven the car into the crowd." In another tweet, in response to a black Wall Street Journal reporter who was roughed up by a police officer during a protest, Senjo remarked: "Excellent. If I was the cop, you wouldn't be able to tweet."
"In some of his posts, Senjo called the protesters 'disgusting losers' and 'savages and criminals.' In another, Senjo talked about showing one reader how his firearms work. And he said that if an officer 'wants to murder someone, it will happen with a firearm in a dark alley,'" the Salt Lake Tribune reports.
KSL news radio also reports that Senjo, in a tweet, "referred to the vandalization of CNN headquarters in Atlanta, 'Nothing about this makes me happy but there's this tiny sense of rightness in the burning of the CNN headquarters.'"
Outrage quickly grew as news and screenshots of the tweets circulated over social media, with observers calling them racist and offensive.
A petition signed by nearly 2,500 people stated the professor's "tweets go against freedom of speech and diversity of opinion" and called for his termination from the university, where he has taught since 2000.
In response to the anger — as well as an immediate investigation launched by Weber State officials over the tweets — Senjo resigned in early June. But the professor rescinded his resignation shortly thereafter, a Weber State University official confirmed to The College Fix.
In an update on the matter provided by Allison Hess, Weber State University's public relations director, she added: "With his resignation withdrawn, professor Senjo returns to being on leave, while Weber State conducts a review of the impact of his Tweets on university operations. The sentiments expressed in his Tweets are abhorrent, and the university condemns them. This remains an ongoing personnel matter, and the university cannot comment further."
When asked for comment by The College Fix, Professor Senjo declined to respond.
In a June 16 emailed memo to students, faculty and staff, Weber State President Brad Mortensen told the campus community that Senjo is on leave while the probe takes place and "I recognize that this development will confuse and upset many members of our greater campus community, and understandably so."
"The sentiment in those tweets is abhorrent, and we strongly condemn it. … Language that promotes violence, diminishes individuals or makes people feel unsafe undermines our desire to create a diverse and inclusive environment where all feel welcome," Mortensen stated.
" … We also value due process and an individual's right to freedom of expression for all members of our community whether or not we agree with perspectives they share. These values are not intended to conflict; however, in this instance, it certainly feels that they do for many members of our community, and I want you to know that we hear you."
Mortensen, in his email, also pointed out that because "this case continues to evolve over time, we will not be updating individuals at every stage."
According to the Foundation for Individual Rights in Education, Senjo's tweets, which were "made outside of the classroom and consisting of his personal political views, are clearly protected by the First Amendment. Weber State, a public university, cannot and must not investigate protected speech."
The post, headlined "Weber State must end any investigation of protected speech," adding that though "the violence Senjo tweeted about would not be legal, his tweets fall short of incitement or true threats — two of the few exceptions to the First Amendment. Hoping for, and even endorsing, violence is protected by the First Amendment. His tweets, however 'abhorrent,' are protected speech."
The Salt Lake Tribune, citing Senjo's faculty page that has since been taken down, reports that the professor "started at Weber State in 2000 as an associate professor in criminal justice. He was promoted to tenured professor in 2008. … He instructs on criminal law and arrests, according to his curriculum vitae, as well as 'victimology.'"
In a statement to KSL news radio, Senjo stated he no longer stands behind his tweets.
"I made those tweets in the sordid atmosphere of Twitter knife fights where sarcastic put-downs and tasteless humor are often the norm. I failed to respect my role as a college professor in the hyper-emotional atmosphere of the recent police brutality protests. I apologize for my Twitter contributions. In the aggregate, they reflect a great deal of ugliness," the professor told the station.
Senjo deleted his Twitter account, but his handle has since been taken over by social justice activists.
MORE: 'Black privilege is real' prof under fire: protest hits his home
MORE: ASU dean offer revoked after police-supporting tweet
IMAGE: Scott Senjo / Weber State University
Like The College Fix on Facebook / Follow us on Twitter