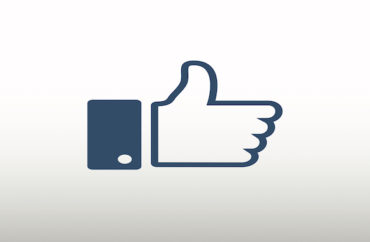 Post misconstrued by activists to mean that teacher supports killing peaceful protesters
Alumni at a Catholic high school are calling for the termination of a theology teacher after he liked a post on Facebook that stated supporters of President Donald Trump are more likely to defend their home from looters than supporters of Vice President Joe Biden or Senator Bernie Sanders.
Jeremy Hylka, a theology teacher and the Respect Life advisor at Joliet Catholic Academy in Illinois, liked the post earlier this month, according to Patch.com.
While the original post has been removed, a letter sent to the administration by alumni quotes it as saying: "If shit hits the fan and you decide to start robbing people… you might want to start with the houses that have Bernie/Biden 2020 signs. They don't believe in guns. Those Trump supporters will blow your worthless head off."
But the post has been misconstrued by activists to mean that Hylka supports killing peaceful protesters. A group called Alumni Coalition for Change at Joliet Catholic Academy wants the school to fire him, and also to address racial problems they allege have festered at the private Catholic high school for years.
An online petition alleges that by liking the Facebook post, Hylka went beyond partisan humor, and effectively encouraged and made light "of violence against those protesting the murder of George Floyd and countless other Black Americans. Worse, as a majority of the protesters are Black Americans, it may be seen as a call to further racist violence."
The College Fix reached out to the petition author Zoe Fischer, a 2016 alumnus of the school, for comment. She has yet to respond. The petition has received about 225 signatures as of Tuesday.
In response, Joliet Catholic posted a statement on its website decrying racism and stated the phrase in the controversial post invoked "graphic violence that is contrary to our community's beliefs."
The school pointed The College Fix to a June 18 statement stating, "With regard to individual employee personnel matters, it is the policy of Joliet Catholic Academy to refrain from commenting publicly until such time as public comment becomes appropriate."
Hylka did not respond to requests seeking comment, however his class social media account posted a message that denounces racism:
— Hylka Theology (@hylkatheology) June 3, 2020
The issue of Hylka liking the Facebook post was first brought forth by a 2017 alumnus of the school, Trevor Shelby, who in a June 2 Facebook post of his own called for "the immediate removal of Jeremy Hylka from the staff" as well as "a sincere apology to the many Black students and alumni and current students who have been subject to the intolerance and negative culture that has circulated the halls of Joliet Catholic Academy long before I did."
But a counter-petition defending Hylka has almost 1,200 signers as of Tuesday afternoon.
That petition defends Hylka, stating: "Our theology teacher Mr. Hylka made a simple mistake and is being targeted by a women [sic] who has had her issues with the school not to [sic] long ago. She is trying to get him fired for a mistake he made, which is in no way, is her business." That petition appears to be started by a group calling itself the JCA Alumni & Current students giving back to Mr. Hylka."
It's unclear who the woman is that had issues with JCA. Attempts by The College Fix to reach the counter-petition author went unanswered.
One signer, Alyssa Dockendorf, wrote that Hylka "has been nothing but encouraging to the students in my class no matter their beliefs or especially their race. Many of the people I know refer to him as their 'favorite teacher.' He is a true person of faith and has inspired me to learn more about God. Someone's view on politics on their personal Facebook account is not a reason to fire him."
MORE: Catholic school violated employment contract to dump teacher who criticized BLM
IMAGE: Shutterstock
Like The College Fix on Facebook / Follow us on Twitter