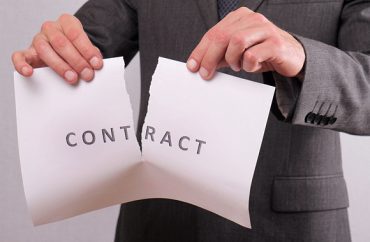 Yanked insurance that pays for daughter's brain surgery and ongoing recovery
When I started at The College Fix, I told our founder John J. Miller I wanted to focus more coverage on how religious schools censor their communities and punish wrongthink, totally apart from their doctrines. I've found no shortage of material in the past several years.
Catholic colleges have proven to be some of the worst in America when it comes to ignoring their own contractual promises to students, staff and faculty on freedom of expression (see DePaul University and its "Lifetime Censorship Award"), but Catholic secondary schools can give them a run for their money.
Garces Memorial High School, run by the Diocese of Fresno in California, violated its employment contract with a teacher because it was so offended by his tweeted comments about progressive shibboleths, according to the teacher, Timothy Gordon, who has been sharing his story on Twitter for the past two weeks.
You can get a quick synopsis of the controversy from LifeSiteNews, which reports that he committed the trifecta of Woke Catholic Sins: describing the Black Lives Matter organization as "terrorist" (with arguable FBI backing), laughing at public health experts for declaring "white supremacy" a "lethal public health issue," and asking for the government to crack down on violent riots following the death of George Floyd.
In other words: He's a Catholic conservative and a rhetorical pugilist. Makes sense for a podcaster.
But what caught my attention was Gordon's allegation that he signed his employment contract for the next academic year before Superintendent Mona Faulkner informed him of his "non-renewal as a Garces teacher for the 2020–2021 school year," the same day a petition circulated demanding his firing:
LifeSiteNews has seen an email from an administrator at Garces Memorial, dated May 1, 2020, reminding him to send in his contract page and signed "annual responsibility form." Gordon was the chair of the school's theology department at the time.
Now he's promising to sue the diocese, citing breach of contract. (His lawyers at LiMandri & Jonna are known for representing wrongthinking faculty at Catholic schools, such as Gigi Kurz at Loyola Marymount and recently Jason Hill at DePaul.)
Together with my attorneys, my official statement: pic.twitter.com/4r2HUSgPFF

— Timothy Gordon (@timotheeology) June 5, 2020
MORE: Marquette slapped down for revoking promised academic freedom
This situation should be very concerning for private school teachers regardless of their beliefs. You don't have constitutional protections in your workplace. All you have is what your employer decided to put in writing, and you need to hold them to honoring it.
Recent case law on private colleges and their contractual obligations may provide a boost to Catholic schoolteachers in some situations.
Two years ago the Wisconsin Supreme Court rebuked the Jesuit university Marquette for pretending contracts aren't enforceable when conservative faculty bring in bad PR. Catholic University of America should fear a similar outcome if John Tieso sues for breach of contract (to say nothing of an accreditation threat) over getting dumped for fiery conservative tweets that made no reference to his affiliation.
The 3rd U.S. Circuit Court of Appeals and 1st Circuit have greenlit breach-of-contract claims by accused students against private colleges in the context of Title IX investigations.
It's not clear from Gordon's tweets whether he would go beyond breach of contract in a lawsuit. His June 5 statement claims the diocese is discriminating against him for his "conservative political and religious views."
Gordon may not have to allege further claims if the school's behavior draws continuing bad PR. He is the sole breadwinner in a family with six kids, one of whom needed brain surgery and is still recovering. By dumping him, Garces High is yanking the insurance that makes the Gordons' staggering medical bills less daunting.
Fired from theology chairman post at a Catholic school for opposing BLM's domestic terrorism…less than 2 months after my eldest daughter's major brain surgery

Still…NEVER back down. Priceless honor is worth discomfort and danger. Please rt. Help at https://t.co/5Q8ZuJRMC4 https://t.co/finjvbHVTj

— Timothy Gordon (@timotheeology) June 13, 2020
MORE: Catholic U. accreditation at risk for punishing conservative professor
IMAGE: Albina Glisic/Shutterstock
Like The College Fix on Facebook / Follow us on Twitter