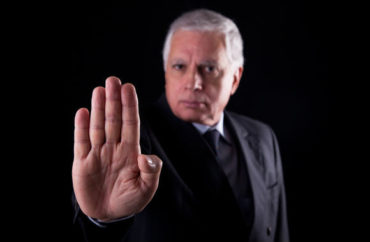 Alabama became the latest state to put restrictions on the teaching of critical race theory in public schools, its State Board of Education so voting last week "along party and racial lines."
However, as reported by the Alabama Daily News, the board's resolution "doesn't appear to have any enforceable power behind it."
Apparently the reason for that is State Superintendent Eric Mackey's statement that his department did a "deep dive" into state curricula and didn't find anything which would conflict with the resolution.
"[The resolution] really has no effect on our current course of study," Mackey said.
The "Preservation of Intellectual Freedom and Non-Discrimination in Alabama Public Schools" resolution prohibits concepts which "impute fault, blame, a tendency to oppress others, or the need to feel guilt or anguish to persons solely because of their race or sex."
It also notes the board "does not support any K-12 public education resources or standards to be used to 'indoctrinate students in social or political ideologies that promote one race or sex above another.'"
All the Republicans on the board (who are all white) voted in favor. The board's two Democrats, both black, voted against.
MORE: Oklahoma schools vow to defy state's anti-CRT law
One of the latter, Yvette Richardson, said she wants teachers to have the autonomy to "utilize their expertise" and "do what they know what's right in the best interest of our children."
The University of Alabama's College of Education Diversity, Equity and Inclusion Committee sent a letter to higher education officials asking them to resist the state school board's efforts.

Group members say they worry the resolution will allow for inaccurate teachings of U.S. history and that examining race and racism more thoroughly actually benefits students and creates a more equitable education system.

Sara McDaniels, a professor and chair of the UA committee, said even before the resolution was approved, it had a chilling effect on Alabama educators.

"We now have educators who are second-guessing whether they should use a certain example in class or continue to use their curriculum that they've brought into their classroom on a certain topic or district leaders, wondering whether they can still hold trainings that talk about diversity, equity, inclusion, and improving disproportionate disciplinary practices for students," McDaniels said.
Birmingham School Board member Terri Michal told the Associated Press the resolution was "written and is being proposed by white people that have never been in a room where they are the only white person.
"We have to quit censoring everything based off our experience as a white person because the truth is, Black families don't have that luxury."
Read the Daily News and AP articles.
MORE: Teachers union advises members on defending critical race theory
IMAGE: Alexandre Nunes / Shutterstock.com
Like The College Fix on Facebook / Follow us on Twitter