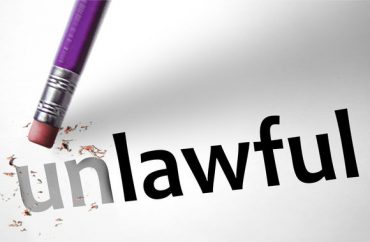 At least three Oklahoma school districts "that serve mostly students of color" have indicated they will defy the state's fledgling anti-critical race theory (CRT) law.
Or, as Education Week puts it, they "don't plan on changing the way they talk about racism in the classroom."
As usual, much of the battle comes down to the interpretation of terminology. For example, EW's Eesha Pendharkar claims the parents of minority children "have pushed administrators to more aggressively address" race issues in school, and the board members they've elected "have demanded that teachers tell a more complete version of America's history" which includes the fight against "white supremacy."
As we've seen, however, these "complete versions" often include dubious race-based exercises which single out white students, something prohibited by the new law.
Millwood Public Schools Superintendent Cecilia Robinson-Woods believes the law would prevent her from relating personal experiences of attending segregated schools as a child, as well as discussing issues like the murder of George Floyd.
MORE: Tennessee implements critical race theory limits
"When you are a culturally responsive educator, you try to make connections to kids so that they can hold on to information and knowledge," she said.
[Tulsa Public schools], the second-largest district in the state[,] said that equity is intentionally one of its core values, that it supports culturally responsive teaching and "works urgently to identify and dismantle the systemic practices and structures that have sustained racism for far too long."

"We are teaching our children an accurate—and at times painful, difficult, and uncomfortable—history about our shared human experience," [spokeswoman Lauren] Partain said.

"We cannot and will not teach those histories and experiences that reflect only the dominant white culture, just as we cannot and will not provide an education that deprives children of a true and accurate understanding of the world in which they live."
Superintendent Chad Hull of Hanna Public Schools (which has just 80 total students, 50 of whom are members of the Muskogee Nation) is worried anti-CRT measures will prevent him from dedicating a day where all his schools celebrate Native American culture.
"I'll be a martyr for that," Hull said. "I'll fight that until the end. They need to see what Native Americans and African Americans have been through in Oklahoma."
MORE: NEA scrubs pro-critical race theory material from its website
IMAGE: klublu / Shutterstock.com
Like The College Fix on Facebook / Follow us on Twitter