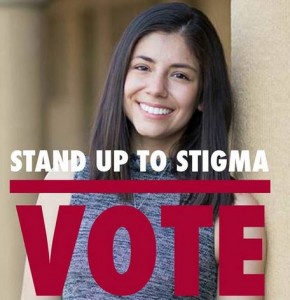 The Stanford Review has come out with an investigative report that details how a student running for a campus senate position may have been passed over for a key endorsement from a powerful student campus coalition because she is a Jew who does not support divestment from Israel.
The Review reports:
For many candidates, the Students of Color Coalition (SOCC) endorsement is the most sought-after due to its large size and impressive influence. SOCC is an umbrella group for six student organizations … and works assiduously for its chosen candidates. After filling out an endorsement application, [Molly] Horwitz was one of a limited number of candidates selected to interview for the SOCC endorsement. …

Ms. Horwitz told The Stanford Review that [during her endorsement interview] one of SOCC's leaders asked her, "Given your strong Jewish identity, how would you vote on divestment?"

In February, the Undergraduate Senate approved a controversial resolution calling on Stanford to divest from companies aiding Israel's "occupation" of the West Bank. Ms. Horwitz explained how she asked for clarification, and the SOCC member subsequently alluded to Ms. Horwitz's application and asked how her strong Jewish identity would affect her decision in the Senate.

In her endorsement application … Ms. Horwitz repeatedly referenced her Jewish identity and included quotations such as the following:

"I identify as a proud South American and as a Jew"

"I felt like I was not enough for the Latino community and further embraced my Jewish identity"

"I found many parallels between the oppression of the Jews in Egypt and oppression of communities of color in the United States"

Ms. Horwitz told The Review that she then expressed disapproval that the Senate voted for divestment, but reiterated both her belief in the Senate's democratic system and her hope for a peaceful Middle East.

This alleged line of questioning is similar to recent events at UCLA that attracted national condemnation: a Jewish student was asked whether she would be able to "maintain an unbiased view" on the school's Judicial Board because of her Jewish identity. The incident at UCLA has since been widely criticized as an example of burgeoning anti-semitism and religious discrimination on college campuses.

If Ms. Horwitz's claims are correct, then the alleged question and subsequent clarification singled out Ms. Horwitz for her religion, implicitly assuming that Ms. Horwitz's Jewish faith raises questions regarding her ability to serve on the Senate. While SOCC has every right to select candidates it believes will advocate for its agenda, it does not have license to judge candidates purely on the basis of their religious beliefs. Perhaps more importantly, the question reveals an assumption that a student's Jewish identity inherently  compromises his or her ability to serve effectively on the senate.  Religious discrimination, like discrimination on the basis of race, gender, or sexuality, is banned by Stanford's Acts of Intolerance Protocol. These allegations are also concerning because SOCC is a coalition designed to advocate for groups that have historically faced discrimination.
Horwitz has asked for an apology, the Anti-Defamation League has gotten involved, the Stanford Review had formally requested notes from the endorsement meeting, and the election begins Tuesday.
Like The College Fix on Facebook / Follow us on Twitter
IMAGE: Facebook